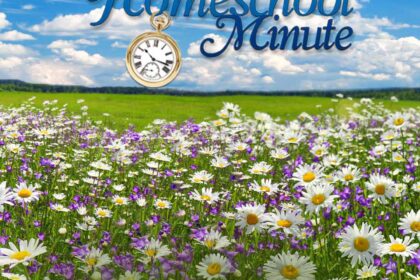 Attending Homeschool Conventions: Is It Necessary?
March 29, 2023
Todd Wilson
Is Going to a Homeschool Convention Necessary? Is Breathing Necessary?
Be sure to scroll to the bottom to enter the contest and see the freebies of the month!
Hey, Mama!
Up Your Game with a Homeschool Convention
Hey Mama,
Were you good at softball as a teen? How 'bout baseball? Because you are a natural pitcher and catcher; did you know that?
Depending on the circumstances and the situation of the day (or moment!), you are ready to go. You rarely miss because "opportunity" is your middle name. No, maybe "available" is. No, it's "committed." Regardless, it's all you. And you wear it well.
When there is a problem, you're the first one there, probably because you're generally the first one they come to when there's a need. When you find out what's going on, you "pitch" with no hesitation. When a heart talk is needed, you're doing it. PITCH. Oh yeah. What a hitter, too. Over the fence, Mama!
And when they stumble, mess up, cry, and fall, you "catch" with no hesitation. Even if they kind of deserve to fall hard, you make a judgment with patience, compassion, understanding, and hope—all in a flash—and you catch them when they fall.
The reason: you serve a mighty and loving God who catches you. And He has pitched a few fast ones to you, too. Look what you've learned over the last year. Oh, the trials! They are hard, but they bring SO much good to us, don't they? Endurance, perseverance. He's a good Father. Lord, continue to mold our hearts.
When I've gone through a season of trials, I have found solace in attending homeschool conventions. There's something so special about being surrounded by people who share your worldview and want to impart it to their children. I always leave a little lighter and happier than when I arrived. If that's not enough to convince you to attend your state homeschool convention, these articles from The Old Schoolhouse® Magazine might:
Put New Wind in Your Sail! Attend a State or Local Homeschool Convention, by Jan May
When You Feel Alone (And You Will), by Deborah Wuehler
Confessions of a Convention Veteran, by Adam Andrews
Back to the ball cap. You wear it well. You really do! And your daughter will, too, when she's a Mama. She's learning from someone REAL. Someone who is a success because of Who she follows. Even in the midst of the mini-fails, there you are. And they know, with all their hearts, you're not going anywhere. Just as our great God and Savior will never leave or forsake you, Mama. And under that ball cap, His hand, as always, is on your head.
And Mama, if you belong to Him (Jesus), you are in His hand, and no man can pluck you out. (John 10:29) You have no reason to worry! You belong to the Lord, and He is your Protector, your Provider, your Defender, and your Helper. And His hand is on your head right now. Praise His holy Name!
~gena
---
Grammar doesn't have to be complicated! Visit www.easygrammar.com to learn about our unique approach to grammar. It is "Easy to Teach…Easy to Learn…Easy to Remember!"
---
Todd Wilson
Is Going to a Homeschool Convention Necessary? Is Breathing Necessary?
I don't know if you've ever been to an in-person homeschool convention, but if you haven't, you've missed out on a great resource.
Not only can you get your hands on just about every kind of homeschool material imaginable and get pumped up by great speakers (check out the Familyman), but you also get to rub shoulders with hundreds or thousands of homeschoolers.
Some veteran homeschoolers might say, "Yeah, but I don't need that anymore." And some new homeschoolers might say, "I can do it all online and don't need a homeschool convention." My response to both? Baloney! You sure do need them, and other homeschooling moms need you to be there. It's like an extra shot of espresso in your homeschool cappuccino. You (we) need to rub shoulders, share ideas, and just stand in solidarity as we home educate our children.
Homeschool conventions are the single best resource to assure that you'll keep homeschooling. I'm not exaggerating.
So . . . GO! Find a babysitter if you need to, and go! I haven't even talked about the possibility of some much-needed date-time with your spouse. This reminds me, Dad, you need to take the lead and insist that you and your wife attend an upcoming convention.
By the way, if I happen to be at your convention (see my schedule), make sure you stop by and say, "Hey."
And be real,
Todd
About the author
Todd Wilson is a husband, dad, grandpa, writer, homeschool conference speaker, and former pastor. Todd's humor and down to earth realness have made him a favorite speaker all across the country and a guest on Focus on the Family. As founder of The Familyman and The Smiling Homeschooler, his passion and mission are to remind moms and dads of what's most important through weekly emails, podcasts, seminars, and books that encourage parents. Todd, and his wife Debbie, homeschool four of their eight children (the other four are homeschool graduates) in northern Indiana and travel America in the Familyman Mobile. You can read more at www.familymanweb.com.
---
American School offers affordable, accredited, print and online courses in grades 6-12, with full-year programs and individual subjects available. Visit www.americanschool.org to learn more.
---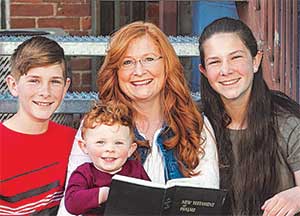 Mercy Every Minute
Deborah Wuehler, TOS Senior Editor
Conventions Restore the Homeschooler's Soul
I am preparing to speak at several conventions this season. Have I ever told you how much I love conventions? When I go, I feel like I am with my people! It is so refreshing and incredibly uplifting to be with others who know what you do every day, and those who know more than you about homeschooling and can help you find what you need.
I have attended conventions for many years now. One year, I had a lot of little ones, and I didn't go to my convention. Within months of the conference, I became discouraged. Very much so. My vision wasn't strengthened by attending as it normally was. I also missed looking through each curriculum in person to help me decide what I needed for that one child. I couldn't purchase those things I only found at conferences that were so fun for the kids. I missed the encouraging speakers and talking to other moms who were just a step ahead of me in their journey. I was sorry I missed that conference, and I haven't missed one since.
The Spring issue of The Old Schoolhouse® Magazine has a feature of conferences across the country to choose from. There are so many reasons to attend a conference or convention near you. Consider what Dr. Samuel Blumenfeld, author and pioneer homeschool conference speaker, said in The Boom in Homeschool Conventions:
"I could write a book about these wonderful homeschool conventions, the families that attend them, and the fabulous entrepreneurs who offer their products to parents who truly care about their children's well-being and happiness. If you want to see the beautiful benefits of educational freedom, go to a homeschool convention. You'll love it!"
We are thankful for, and love to support state conventions any way we can. If you see our booth at your state convention, please stop by and say hi!
We praise God for the continued freedom to disciple and educate our children at Home. Where They Belong.
"I will give thee thanks in the great congregation: I will praise thee among much people." Psalm 35:18
~ Deborah
P.S. Are you a member of your state homeschool organization? You can find more about homeschooling in your state at www.HomeschoolFreedom.com. The mission of your state homeschool organization is to help you succeed and GROW, so The Old Schoolhouse® urges you to SUPPORT them! Don't miss your state's Christian homeschool convention. Is your state in this special feature?
---
Results are in from Level II of the National Academic Homeschool Competition. Congratulations to the 33 students advancing to the championship round and to the top three in their divisions: Fuller from Maryland (DIV I), Spousta from Michigan (DIV II), and Higgins from Minnesota (DIV III). Thank you, CTC Math, for sponsoring this opportunity for homeschooled students. Will your child be a winner in next year's NAHC? SchoolhouseTeachers.com members can start studying now. NAHCRegistration.com.
---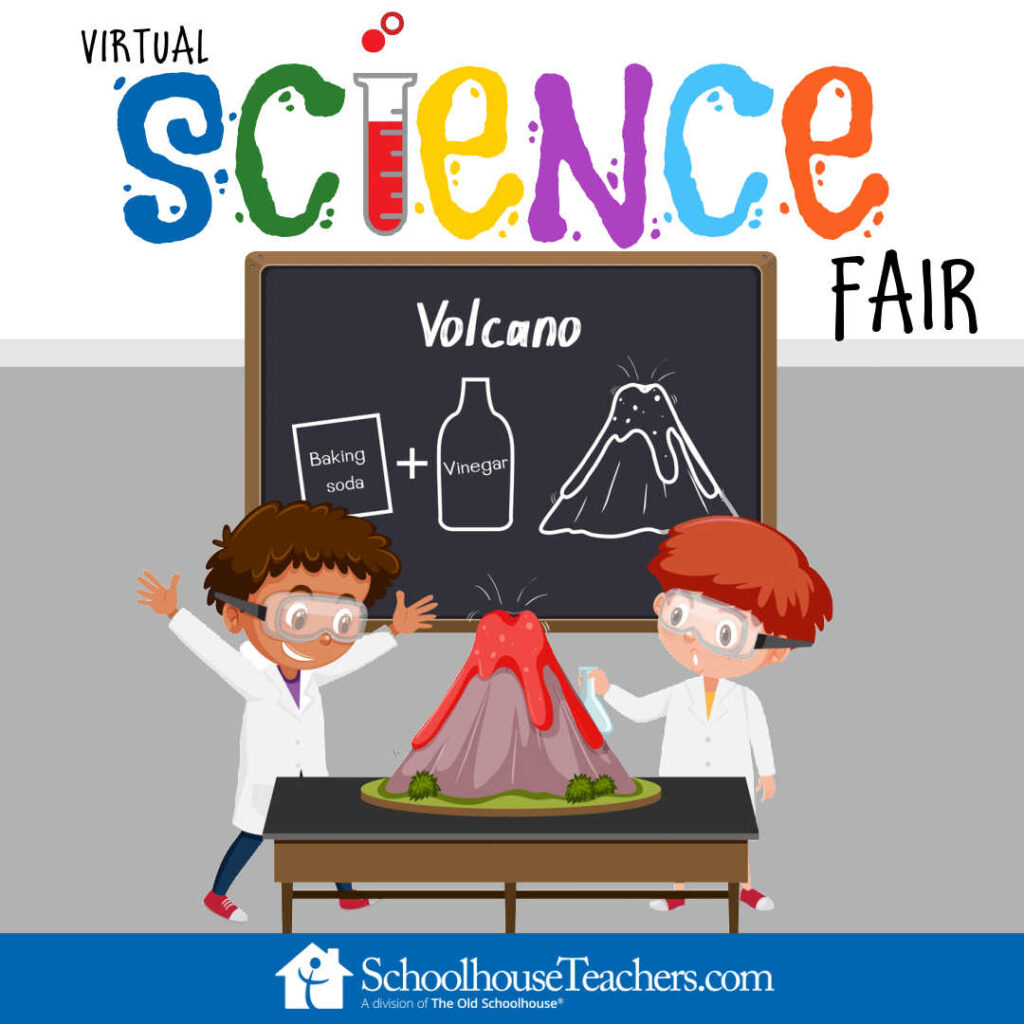 Last chance! You still have time to enter the SchoolhouseTeachers.com Virtual Science Fair. You have until the end of the day, April 7, to submit photos and videos of your child's science projects and/or exhibits. Award certificates will be presented for first, second, and third places in each category! Find all the details in the Activity Calendar section of your Member Dashboard.
---
SchoolhouseTeachers.com Corner
Did you know?
Every class is INCLUDED for ultimate members!
No limits.
Get to know more about the community around you with the Who are Community Helpers? Course from SchoolhouseTeachers.com. Students will learn more about ten different common professions and how each person contributes to the health of our communities.
---
Would you like for your children to follow a daily routine with increasing independence? If they don't read, visual aids help them know what they need to do. See the difference with these helpful tips from Candace Parks found in her recent "Visualizing Your Day" article.
---
Hey, Mama! Wouldn't you like to pause from your busy day and listen in to experts and homeschool parents like you about the beautiful world of homeschooling? This new podcast is designed for you. Each episode connects you to the best conversations that will give you courage and fill your cup so you can keep pouring into your family every single day. Introducing, The Hey Mama! Homeschool Show – brought to you by The Old Schoolhouse®—your trusted homeschool partner for over 20 years.
Are you on the fence about attending a homeschool convention? Did you know that you will get to choose workshops on topics important to you? Plus, curriculum authors will be there to answer your questions in the vendor hall. College representatives attend, too, and actively recruit homeschoolers. They'll fill you in on early credit or dual enrollment opportunities for your high schooler. You may want to bring Dad and the whole family. Or turn the convention experience into a girls' weekend and road trip with your friends. You'll come away with so much quality information and support that you might just want to make attending homeschool conventions an annual event! Heather Vogler interviews Gena Suarez in Episode 9 of the Hey, Mama! Homeschool Show: "Attending Homeschool Conventions: Is It Necessary?" Find the show notes full of resources you'll appreciate on HomeschoolShow.com.
---
Take your school lessons and your copy of the Spring issue of The Old Schoolhouse® Magazine right outdoors. This issue is bursting with topics you care about, like homeschool conventions, making money doing what you love, spiritual warfare, special needs homeschooling, and so much more. Depend on The Old Schoolhouse® Magazine for the homeschool support you need as you grow strong roots and raise homegrown kids. Limited quantity available. Grab your copy before they're gone.
---

---
Congratulations to our January winner, Stevie Arledge from Irving, TX!
Contest Corner
for the month of March
Blue Skies West
Mattie Richardson
https://www.appaloosybooks.com/
Mattie Richardson authored Blue Skies West, a horse fiction book that takes children and adults westward across new terrain to Oregon country. Indians, buffalo stampedes, bad guys, hunger, raging river crossings, disease, and death. The hardships and dangers never cease, as seen through the eyes of Blue, the family horse that dreams of green pastures ahead.
This paperback book consists of twelve chapters plus an epilogue. It also includes interesting facts about the Oregon-California Trail and the emigrants that traveled it in the Blast from the Past section at the book's end.
Mattie Richardson also included a comprehensive bibliography at the end of Blue Skies West for any child wishing to read further on the topic of the Oregon Trail.
Blue Skies West is Mattie's newest book in her Horses in History series, which helps children ages 8-14 see historical events in a whole new way. Through her writing, Mattie makes facts and details memorable through the horses that experience them. Other books in the series include
Appaloosy (features Storm, a beautiful Appaloosa horse, also heading west)
Dusty's Trail (highlights the fearless horse, Dusty, with the Pony Express)
Golden Sunrise (teaches Cheyenne about the Alamo)
Day and Night (presents two horses, Day and Night, during the American Civil War)
---
Go to the contest page of our site where you can ENTER TO WIN the book Blue Skies West.
---
Freebies
Free eBooks
Homeschooling the Rebel, Part 1
Are you at your wits' end with frustration over a particularly rebellious child? Do you find yourself struggling against a strong will amid tears, screaming, and temper tantrums? There are practical and spiritual answers to be found in this WeE-Book.
Homeschooling the Rebel, Part 2
Don't be engulfed by tears, guilt, fluctuating emotions, or disappointment any longer. Find the info and help you desire through this real-life example of a challenging rebel. You may be asking, "Is there light at the end of the tunnel?" The answer is YES!
---
Music Symbols Free Printable
Click on the image for the full free printable pdf.
---
Share this newsletter with a friend, and be sure to let those CONSIDERING homeschooling know about the enormous FREE info-pack which awaits them here: www.TryHomeschooling.com.
---
If you liked today's Homeschool Minute, please email the editors and tell us what part you liked most. It's a huge blessing to receive feedback!
Please add publisher@theoldschoolhouse.com to your email contacts so that our emails to you don't land in spam.