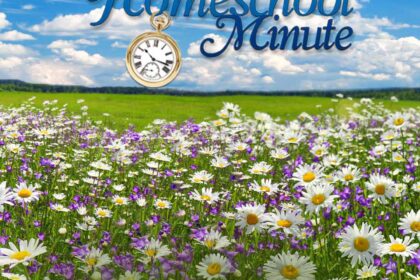 The Importance of Art and Music
March 15, 2023
Be sure to scroll to the bottom to enter the contest and see the freebies of the month!
Hey, Mama!
Foster their Talents; Give Glory to God
Hey Mama,
Did you know that He has a plan for you? And that He has a plan for those kids of yours? It seems random, doesn't it? Each day is a tiny puzzle piece, and there's no way you can see what the end result will be. Impossible.
But not for God. He sees it. He sees the very end of the road. He sees the wheat, and He sees the tares. He sees the friends you have: the ones who will endure and the ones who will betray. He sees your children, your husband, you, your whole family.
He knows each and every one of your loved ones' gifts and talents, because He created them. Some in your family will be good at science and math; some will be readers and writers, and some will be musicians and artists. I see these gifts in my own husband and children.
My daughter Chloe plays violin, and she loves it. It's a gift she readily shares, playing at outdoor festivals, street markets and other venues. A writer named Karen Doll who saw her recently wrote this about her in The Epoch Times: "Chloe's bright smile and enchanting melodies transform an ordinary summer day at the park or the market into a lively celebration. Children dance and twirl and market visitors stroll from vendor to vendor with a little spring in their steps."
My mama-heart swelled when I read those words, to know that her music was a blessing to others. But I can't take credit for my daughter's gift. It is from God.
My husband Paul is also talented—in his case as an artist. His sculptures take my breath away, and one of them even ended up in the White House. A more worldly man might spend all his time bragging to others about his talent and accomplishments, but Paul gives the glory to God. And because he is such a good role model, Chloe is learning to do this as well. Both know they wouldn't have any of their gifts, talents, or blessings, but for God.
So if your child shows musical or artistic promise, by all means, get behind it. Find the materials and sign up for the lessons that will allow them to shine. But remind them in all they do, Soli Deo gloria, (the Latin phrase, meaning "to God alone be glory.") In the meantime, check out the wisdom in these articles from The Old Schoolhouse® Magazine.
The Power of Music, by Steve Buckley
Art is a Mirror, by Erika Hoffman
Fostering the Foundations of a Musical Child, by Michelle Martin
So, even if you have zero artistic ability and can't carry a tune in a bucket, you can foster your child's gifts and talents with the Lord's help. Nothing takes Him by surprise. He's the one who made them that way! HE IS EVERYTHING.
And Mama, if you belong to Him (Jesus), you are in His hand, and no man can pluck you out. (John 10:29) You have no reason to worry! You belong to the Lord, and He is your Protector, your Provider, your Defender, and your Helper. And His hand is on your head right now. Praise His holy Name!
~gena
---
Come Experience The College at Southeastern!
Tour, learn, experience, and engage with us on April 14 for Preview Day
https://www.collegeatsoutheastern.com/visit/.
---
Todd Wilson
How to Determine What's Truly Important
Several years ago, my wife was gifted a subscription to HGTV Magazine. Most of the articles were about decorating and design, but there was this one recurring column called "Not that important, important, and really important" (or something like that).
The author rated the importance of different items, contrasting them to each other. He'd compare handwashing, washing your hair, and brushing your teeth, and then attach the "important" labels to each.
It would go something like this, "Washing your hair – Not really that important. Washing your hands – Important. Brushing your teeth – Really important." Some of the comparisons were shocking. Busting myths about what we thought was important and shedding light onto others that we thought were unimportant.
So with that as our guide, let me ask you to do the same thing with music, art, and the relationship with your children.
Music? It's not really that important. If you can teach it, like to teach it, and your kids like to learn about it – go for it.
Art? Ditto.
The relationship with your children? It's really, really, really, super important. Don't miss it because you are doing music and art. By contrast, if studying music or art together brings you closer to your kids, by all means, do it!
You know this little exercise can be done with any subject. Try it . . . and then live it.
Be real,
Todd
About the author
Todd Wilson is a husband, dad, grandpa, writer, homeschool conference speaker, and former pastor. Todd's humor and down to earth realness have made him a favorite speaker all across the country and a guest on Focus on the Family. As founder of The Familyman and The Smiling Homeschooler, his passion and mission are to remind moms and dads of what's most important through weekly emails, podcasts, seminars, and books that encourage parents. Todd, and his wife Debbie, homeschool four of their eight children (the other four are homeschool graduates) in northern Indiana and travel America in the Familyman Mobile. You can read more at www.familymanweb.com.
---
Amazing Artists – Join the Adventures of Maddie and Albert by Alexandra Adlawan
Children's Books Available on https://amazingartists.online
---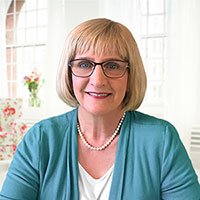 The Benefits of Fine Arts
Fine arts enrich our everyday lives, even into adulthood. Listening to music on the way to work, admiring a painting in a friend's home, or watching a theater performance are all examples of fine art in our lives. If these experiences deeply enrich adults, imagine how much more enriching they are for students! Including some type of fine art in your everyday homeschooling will impact a creative child in several ways.
Memory
Have you ever had a song stuck in your head? No matter how hard you try to get it out, the song plays over and over. Or maybe you can remember the lyrics to a song from childhood but forgot to thaw chicken for dinner. Frustrating as these experiences can be, they show just how closely music and memory are related in our brains. Studies show that music stimulates multiple areas in the brain associated with academic achievement, language processing, memory, and hormone production (specifically dopamine). In short, music improves overall brain function and happiness!
Passionate Friendships
It's not just our brains that are enriched by art. When your student connects with other passionate students pursuing the same talent, lasting friendships can form. These friends understand the difficulties inherent in their passion area, and they share memories and experiences exclusive to their group—experiences like pre-performance nerves, the dreaded eight-hour rehearsals, or the time a clay creation exploded in the kiln! Friends who share the same passion as your students will enrich their lives deeply.
Professional Life
The arts are not only excellent for brain health and good social standing but can also prepare your student for professional life. It takes a huge amount of discipline to succeed in the arts! They must accept constructive criticism and apply it, and practice for hours to perfect their craft. Colleges LOVE these traits in students, and employers are desperate for these traits in employees. Even when the violin drives you crazy, or the price of paintbrushes rises, keep in mind your student is practicing discipline, and it will carry them far!
Get the free eBook: How to Put Fabulous Fun on Your Homeschool Transcript
About the author
Lee Binz, The HomeScholar, is a speaker and author of more than 30 books about homeschooling high school. An expert on homeschool transcripts and getting scholarships, Lee's mission is to encourage and equip parents to homeschool through high school. Grab some of the complimentary homeschool resources from Lee and connect with her on Facebook and Instagram.
---
Christine Weller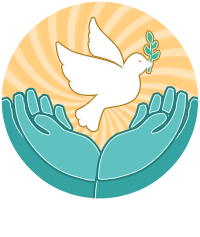 Pillar of Hope
Christine Weller – Why You Need Art and Music in your Homeschool
While you need the basics like English and Math as your core, subjects like the Fine Arts can also teach your children some important life skills. Here are just a few of those life skills that you can learn through arts and music:
Perseverance – Music and art help your child develop a "big-picture" mentality. Setting goals helps to keep a reminder that all the work being done inches closer to achieving your goal. Whether it's mastering an instrument, working on an artistic piece, or writing an exam, the hard steps of learning how to do it are the stepping stones for getting closer to the end result. That "big picture" mentality helps you persevere. Practice makes perfect! Your child will desire to keep going even when things are hard because they are reminded of the end goal.
Patience – For children, patience is very hard to come by sometimes! But like the skill of perseverance, patience is needed to keep going towards reaching the goal. Teach your children that it's okay to feel discouraged, but they must learn how to pick themselves up again and keep on going. It's also tempting to want to skip steps along the way because they may seem tedious. But even the easy steps need to be practiced, not just the hard ones.
Problem-solving – Like many subjects, art and music will have some challenges that may be hard to figure out. Rather than letting the problems deter them, they will need to learn how to think of ways they can improve or work around a particular challenge. Maybe they need to ask someone for help or do some research. This will encourage your child's skills in creativity as they work towards finding different ways to complete their work. If your child has an interest in art and music it is certainly beneficial to pursue these subjects, knowing that they will be learning vital skills along with doing something they enjoy.
About the author