Financial Stewardship for the Next Generation
June 2, 2021
Be sure to scroll to the bottom to enter the contest!
---
Mercy Every Minute
Deborah Wuehler, TOS Senior Editor
Investing in Their Future
From the time the kids are very young, we are training them that everything we have comes from God, and it all belongs to God.
From the time they are young, we teach about earning money, spending money, saving money, and giving God a portion of that money. It is all His anyway, but what we do with money reveals our hearts very plainly.
We teach them to save up for things they want to purchase and to work hard and do an excellent job at whatever they do. We teach them to be frugal so that they can bless others with the money they save. These are life skills not taught in other schooling environments.
Homeschooling families know the value of a dollar and do their best to make that stretch in many ways. They teach their children how to menu plan and shop smart. They teach them how to create revenue and then invest back in their business as entrepreneurs.
These are the kids who can work their way through college without any debt. They have the best work ethics and the best GPAs. Colleges actively recruit homeschooled teens because of their excellent character.
This generation of children will thrive in financial stewardship because they have been taught to honor God with the first fruits of all they own or gain, and God blesses that. Take some time to consider all that you can teach your children about money. Create a unit study; make lapbooks or notebooks; and really invest in their future by teaching financial stewardship as you keep them Home. Where They Belong.
~ Deb
P.S. Check out some more articles on teaching financial stewardship.
5 Lessons for Raising Financially Savvy Kids by Pamela Yellen
How The Kingdom Code Teaches Children Financial Responsibility an interview with Jimmie Byler by Kathleen Conway
Teaching Your Teen about Wealth by Christy Rucker
---
FREE nature study gift from Julie Naturally! Learn 30 herbs, trees, and flowers together with this set of 30 plant ID cards. Grab now!
https://julienaturally.com/plant-identification-cards
---
Todd Wilson
Todd Wilson, Familyman Ministries
Dollars and Sense
I'm not a money guy. In fact, just talking about budgets, bills, and stewardship makes me lethargic. My wife on the other hand is a money gal. She can budget to the penny, save, and spend with great freedom. Man, I am so thankful for her. She's really one of the reasons we survived the lockdown (God was the one who provided). Had it been left to me, we would have been broke, and the utility companies would have closed us down.
What's more amazing is that she has taught our children how to be money managers as well, having taken them all through Dave Ramsey's Financial Peace University and having served as an amazing model.
But here's my takeaway. You moms aren't super moms and don't have all the time in the world. So when given the choice between teaching advanced algebra (that few will ever use) and personal finance, choose the latter. And don't feel guilty about it.
That's the way it is with every subject. You can't do all of them, so pick the best ones . . . the ones they'll use in the future even if you have to omit some of the standards that we've been mindlessly teaching for decades.
That's what homeschooling is all about: preparing our children for adulthood.
Be real,
Todd
---
Sherri Seligson
Six Important Points to Teach Financial Stewardship
Here are six simple pointers to help your students learn a bit about financial stewardship:
Use cash as much as possible during the early years. It is much easier to feel the reality of money leaving your pocket versus viewing credit card or checking account balances. This might be a bit difficult for the younger generation which is growing up with e-commerce and e-dollars. However, "virtual" funds might be seen as an unlimited supply and can easily be overspent.
Don't spend more than you have. I know that might be obvious, but it needs to be said . . . and said often. Of course, that can be difficult with a large purchase such as a home, but for everything else, this is a good principle to follow.
Paying interest makes a so-called "great deal" cost much, much more over the life of a loan. Demonstrate a loan payment plan with your students, such as taking a loan for the cost of a new car and calculating the total amount you will actually pay after five years of car payments (with interest) until it is paid off.
Save before you buy. Instead of buying a car and having monthly payments, save up for your first car and pay for it in full. Then continue to "make payments" to yourself into a designated car fund. That way, when you need another car one day, you will already have the funds saved.
The thing you purchase on credit automatically loses value once you get it in your hands. And even if that item gets ruined, you still must pay the rest of the balance for it. Explain how a new car, for example, instantly loses thousands of dollars in value (depreciates) the moment you drive it off the car lot. Purchasing a car that's just a couple years old means it will not depreciate as quickly and is a better buy.
Return a portion of your earnings to the Lord. Of course, it all belongs to Him. We are just stewards of the items and money we have. But we honor the Lord and glorify Him when we acknowledge that and give the first fruits back to Him.
Sherri Seligson and her husband David homeschooled their four children for twenty-one years. Before being promoted to mother, Sherri worked as a published marine biologist at Walt Disney World. With an M.Ed. in Curriculum and Instruction, she authored Apologia's General Science, Marine Biology, and upper-level instructional video courses. An international conference and retreat speaker, Sherri uses transparency, truth, and humor, as she encourages moms on their homeschool journey and teaches families the importance of studying God's creation. www.facebook.com/SherriSeligsonAuthor www.sherriseligson.com
---
Diane Heeney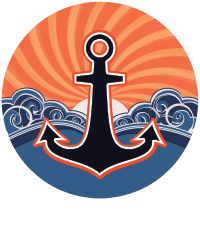 Pillar of Faith
Diane Heeney – Fabulous, Frugal Finance Freebies!

It takes great faith to homeschool our children, especially on a budget. Years ago, I started a group on Facebook for the express purpose of sharing great resources that were free or deeply discounted. I've since turned the leadership of that group over to some other ladies, but I revisited it to see if some of the personal finance gems I'd unearthed back then were still available. Here's the best of that treasure trove!
MoneySKILL (free online online personal finance course for middle school, high school, and college students)
Practical Money Skills (free lessons for Kindergarten through College, including Special Needs)
The Checkbook Project (Grades 3 – 8)
Financial Literacy for High School Students
Basics of Building Credit & Guide to Investing (Grade 1 – College)
Everyday Arithmetic Books from the 1920's (practical math including money skills for Grades 2 – 8)
Kid's Crafts, Activities and Lessons on Tithing
Check 'em out! It will be time well spent!
---
Keep your kids as busy as bees with a SchoolhouseTeachers.com membership so you can relax this summer! Plus, mom will be covered too! Spend some time planning out the next school year with the complimentary 2021-22 SmartMama™ Planner; relax by the water with a print copy of The Old Schoolhouse® Magazine (members receive four print copies delivered to their doorsteps per year); and enjoy an evening away from the hustle and bustle of it all by attending an exclusive Hey, Mama! Members' Lounge event filled with encouragement, fellowship, laughter, and prizes. Use code: BUMBLEBEE during the SchoolhouseTeachers.com Bumblebee sale to pay only $30 (reg. $49.97) for an Ultimate Quarterly Membership, and the entire family will immediately receive access to all that SchoolhouseTeachers.com has to offer. New members only. No refunds.
---
---
---
Look What's Happening!
The Texas HOME Educators are hosting the Summer Summit on July 31, 2021. Visit the Summer Summit website to sign up today! Please contact Susan Reed: susanmreed22@yahoo.com if you have any questions.
---
Look What's Happening!
The Arizona Families for Home Education organization is hosting the Homeschooling Changes Lives – AFHE 37th Annual Homeschool Convention July 16–17. Visit www.afhe.org/convention for more information. Please contact convention@afhe.org if you have any questions.
---
Christian Home Educators Association of California is having their Keys to Homeschooling and Curriculum Fair on June 10, 2021! Visit their website at https://www.cheaofca.org/events/keys-homeschooling-curriculum-irvine/ for more information.
---

Share this newsletter with a friend, and be sure to let those CONSIDERING homeschooling know about the enormous FREE info-pack which awaits them here: www.TryHomeschooling.com.
---
A division of The Old Schoolhouse® Magazine
---
---
Congratulations to Lynn Hutchinson of Pennsylvania, who won our April giveaway!
Contest Corner
for the month of June
Owl Pellet Field Biology Kit
Pellets Inc
The Owl Pellet Field Biology Kit from Pellets Inc. is a great add-on activity for any science-loving household, whether homeschooling or not. The Field Biology Kit contains everything you need to dissect real owl pellets to find actual skeletons. The kit includes everything you need including three pellets, magnifying lens, plastic forceps, and a twelve-page illustrated study guide. The study guide provides an introduction about what owl pellets are and a brief explanation about owl digestion, as well as illustrations of the food web of an owl.
My younger son is ten, and while he was initially stuck on the idea we would be looking at "owl poop," he quickly dove right in. The forceps are a perfect size for smaller hands, and he could use them to grab the smaller bones. I also grabbed an old safety pin to clean out the smaller bits of fur wrapped around some bones. This is a kit for just about anyone who enjoys digging for hidden treasures. Because there are drawings of the bones that are expected to be found, it was easy to hold the ones we did find to compare.
We dissected one of the three pellets, and it took us about half an hour once we got started to pull out all the largest pieces. This would be an excellent kit for a shorter hands-on science lesson to go with a food web, a bird, or a mammal study; however, it really can stand on its own without any additional lessons.
---
This is part of a review for the Owl Pellets Field Biology Kit. Read the full review on our site with much more information about using this in your homeschool.
Go to the contest page of our site where you can ENTER TO WIN the Owl Pellets Field Biology Kit.
---
---
The SUMMER issue of The Old Schoolhouse® Magazine
is now available for FREE online!
Click the graphic to read it cover to cover!
Read the SUMMER 2021 issue free at www.TOSMagazine.com or download the free mobile apps at www.TOSApps.com.
Get the print issue here.
VIEW BACK ISSUES: Current subscribers go here to access all back issues.
---
If you liked today's Homeschool Minute, please email the editors and tell us what part you liked most. It's a huge blessing to receive feedback!
Please add publisher@theoldschoolhouse.com to your email contacts so that our emails to you don't land in spam.