Lapbooks, Notebooks, or Unit Studies – Should I Use Them?
July 19, 2023
Be sure to scroll to the bottom to enter the contest and see the freebies of the month!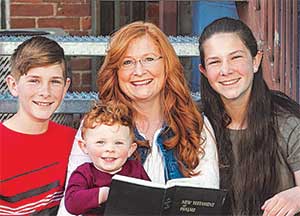 Mercy Every Minute
Deborah Wuehler, TOS Senior Editor
Hands-On Summer Fun
We normally school year-round, so we work hard to find hands-on, fun activities to change up our regular schoolwork during the summer months. We don't stop the academics, but we do slow down a bit and take lots of fun breaks. This has been the time when we do the hands-on learning, crafts, unit studies, and even some lapbooks! Here are some suggestions taken from www.TOSApps.com back issues as well as our own past schooling years:
Lapbooks:
Science:
History:
Hands-on Bible ideas:
Math: maybe the kids need to brush up on math facts this summer:
Art: summer is the perfect time for art!
Moms, you need teacher training too, so plan some time to study the Scriptures on why you are homeschooling.
After that, the best way to brush up on what to teach, how to teach, and reminders of why you have sacrificed your time and energy and finances to educate your own kids, is to read through a couple of back issues of The Old Schoolhouse Magazine at our newly enhanced free app.
Above all else this summer, I pray that you find a place of real rest in Christ. He desires your fellowship as you lay your stress, your cares, and your pain at His feet. He wants to suffer with you there, speak to you, and then give you the strength to rise up and face another day. Embrace your weakness as it compels you to embrace your Savior.
With you on the journey,
---
My Teaching Library received 1st Place for Lapbooking, Notebooking and Unit Studies in the 2023 Practical Homeschooling® Reader Awards!
---
Sherri Seligson
Unit Studies and Lapbooks/Notebooks – The Perfect Combo
Keeping records of your children's work is a common homeschool struggle. Although it is not a requirement in some states, it's a great way to see what you have accomplished during the year (particularly during those times when you really wonder if you're making any progress). And what better way to record what your children learn than in a lapbook or notebook?
The major difference between the two is that lapbooks are folders made for a specific unit of study or a single theme, such as a nature lapbook or a lapbook about Australia. These can be homemade or purchased, but they're fun places for your kids to add little flipbooks with key points learned, maps, copywork, vocabulary, and field trip photos. Most children love to cut and paste things into their lapbook/notebook as a craft. They can add stickers, doodles, and make it their own. Throw in a page or two of their math work and you have a perfect chronicle of what was learned!
Unit studies work beautifully with lapbooks/notebooks because you're focusing on a single topic and learning from all the academic subjects as you go. As your children get older, you might pull out math as a separate subject, but unit studies can still work well for all the others.
Children remember concepts if they have time to dive deeply and explore with activities that use all the parts of their brain (dialoguing, writing, acting out stories, building models, reading/listening to books, etc.). Unit studies provide the perfect way to explore a single topic such as a butterflies, the Civil War, the rain forest, airplanes, a read-aloud book, baking, or practically any other topic of interest. You can easily add in themed academics with vocabulary words, spelling, reading, composition, science, history, and (especially in the lower grades) math. Grab some helpful books from the library as a resource for your topic and let the learning begin!
Doing unit studies with lapbooks or notebooks is fun, easy to do, and one of the best ways to learn!
About the author
Sherri Seligson, M.Ed. is a 21-year homeschool mom, marine biologist. Authoring Apologia's science courses, instructional videos, and more, Sherri loves encouraging moms and teaching families the wonders of God's creation. www.facebook.com/SherriSeligsonAuthor
---
Kenson Kids® Movez® Games – On Sale! Preschool play and learn but fun for the entire family! 25% off with code: KPSfun25 through 9/30/23. https://www.KensonKids.com
---
Todd Wilson
I Love Unit Studies
Believe it or not, we've been doing a unit study this whole week while on 'vacation.' We looked at the finer points of family unity/disunity, spending, and extravagant love. We taught our children when it's okay to stay up late, spend a little extra, and how to resolve conflict (we did that a lot).
In short, we taught them valuable lessons that they will use for the rest of their lives.
That's the purpose of a unit study: to learn valuable, life-long skills in a complete, natural UNIT of study. It really is the most effective way to learn. It utilizes all the senses and increases retention.
In fact, I really believe unit studies are served up every day in a variety of learning situations that give us the opportunity to teach our children invaluable life skills. Just so you know, I'm not talking about a store-bought, homeschool curriculum.
So, I've got to go. Today we're learning something really important . . . although I'm not sure what it is just yet. I do know that it's up to me to use what God gives us today to train my children for the future.
Class is about to begin.
Be Real,
Todd
About the author
Todd Wilson is a husband, dad, grandpa, writer, homeschool conference speaker, and former pastor. Todd's humor and down to earth realness have made him a favorite speaker all across the country and a guest on Focus on the Family. As founder of The Familyman and The Smiling Homeschooler, his passion and mission are to remind moms and dads of what's most important through weekly emails, podcasts, seminars, and books that encourage parents. Todd, and his wife Debbie, homeschool four of their eight children (the other four are homeschool graduates) in northern Indiana and travel America in the Familyman Mobile. You can read more at www.familymanweb.com.
---
Kids love rocks! Help your youngest ones defend their faith as they study geology! "Geology for Little Eyes Kit." $15 off with code LITTLE23! Expires 7/31/2023. https://northwestrockandfossil.com/product/geology-for-little-eyes
---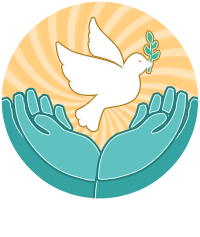 Pillar of Hope

Christine Weller
Lapbooks, Notebooks, or Unit Studies
If you are a homeschooler teaching multiple children at home, you will soon realize (or maybe you have already!) that not every child learns the same way. Sometimes, teaching from regular textbooks does the trick, but other times, we may find our child struggling with a particular subject that is presented one way.
Consider trying lapbooks, notebooks, or unit studies as a different way to teach your child. Here are some benefits:
Lapbooks:
Work great for hands-on learners.
Help children organize information in a more visual way.
Are a great way to review topics.
Unit Studies:
Focus on one topic instead of many.
Can cover topics that are interest-led.
Have the flexibility to adapt a study to meet the needs of your learner or you can create your own!
Notebooks:
Encourage and develop handwriting skills.
Are great for remembering facts.
Are a good way for your child to review in his own words what he has learned.
Help with spelling skills.
Finally, here are some important things to remember:
Look at your child's learning style. Would any of these methods of learning go well with how they learn best?
Make sure the study is going to accomplish what you want your child to be learning.
Make sure it's fun!
About the author
Christine Weller has been homeschooling her two boys, 10 and 6, since birth in the lovely province of Ontario, Canada. She is also a mom blogger and children's book author. She is currently working to support homeschoolers everywhere through various roles at The Old Schoolhouse®.
---
Wanted: Homeschooling parents to spread the word about homeschooling products. The Old Schoolhouse® is launching the Homeschool Influencer Network, and recruitment is happening now. Apply for this exclusive opportunity at: https://bit.ly/ApplyTOSNetwork.
---
The NAHC is back. Will your homeschooler compete in the second National Academic Homeschool Competition? Save the date—registration for the virtual competition opens August 1, 2023. NAHC T-shirts for the first 100 to register. NAHCRegistration.com.
---
Swim into success this summer with SchoolhouseTeachers.com. Know what your child needs to learn and when. Be confident as you approach the upcoming year. Relax and enjoy the summer, knowing you have your entire school year covered with SchoolhouseTeachers.com! Sign up during the Shark Event for $269.97/yr and receive an adorable tote bag mailed to your door—YOU choose the style and color from our selection. (US only. While supplies last.)
---
SchoolhouseTeachers.com Corner
Did you know?
Every class is INCLUDED for ultimate members!
No limits.
What is the history of the toilet? How have spies and espionage influenced the past? Try Lapbooking through the Ages to get answers to these silly and serious questions in a fun, engaging, hands-on way. With these history-themed lapbooks, learners will be introduced to different themes such as Castles and Knights, the Titanic, Victorians, and many more. Try it today!
---
Hey, Mama! Wouldn't you like to pause from your busy day and listen in to experts and homeschool parents like you about the beautiful world of homeschooling? This new podcast is designed for you. Each episode connects you to the best conversations that will give you courage and fill your cup so you can keep pouring into your family every single day. Introducing, the Hey, Mama! Homeschool Show—brought to you by The Old Schoolhouse®—your trusted homeschool partner for over twenty years.
"Lapbooks, Notebooks, or Unit Studies—Should I Use Them?" What are their benefits? Are they a good fit for your homeschool and your kids' learning styles? Find out all about these tools from Christine Weller in Episode 25 of the Hey, Mama! Homeschool Show, brought to you by The Old Schoolhouse®. See HomeschoolShow.com for show notes.
---
Do you want to spark wonder and imagination in your children? Put hands-on learning into your curriculum. Find out how in this article, compliments of The Old Schoolhouse® Magazine. (It's even better on TOSApps.com.)
---
The 2023 homeschool shopping days are almost here! Summer is the perfect time to discover some new finds for curriculum and buy interesting and engaging products for your family. That's just what you'll find in our Homeschool Shopping Days email that will hit your inbox on July 24th.
---
Summer reading is right in your hands with the TOS App from The Old Schoolhouse®. Soak up the latest issue of The Old Schoolhouse® Magazine. Dig in to ideas for next school year from a decade of back issues with search and share features. Keep smiling with The Homeschool Minute—now available on the TOS App too. Content updated weekly. Discover why the TOS App is better than ever. Grab it today at Google Play or the Apple store. Sunny days are ahead for your homeschool with TOSApps.com.
---

---
Congratulations to our May winner, Carrie F. from Montana!
Contest Corner
for the month of July
The Pilgrim Story
Dayspring Christian Academy
https://courses.dayspringchristian.com/
The Pilgrim Story course is an online resource from Dayspring Christian Academy. It is a well-put-together, self-paced audio history course. These lessons cover the history of the Pilgrims, including their purpose in leaving England, their journey overseas, and their time after arriving in America. It highlights the facts that led to their decision to leave England and the key people who helped make it all possible. Each lesson contains visual slideshows that help the students follow along. The program will not allow students to advance to the next slide until the audio for the current slide is completed. This ensures that the student listens to the lessons. It is perfect for kids ages 9 to 13; even my 5-year-old sat and listened to the material.
Each lesson is around half an hour and easy to understand. Worksheets are available to be printed out to help the students follow along. Following each lesson is a quick quiz that covers the key points from the lesson they just learned. The quiz questions are related to the lesson they learned. The tests that follow each unit are quick and cover the material learned in the lessons for that unit, which help ensure the students understand the information they are learning.
Our favorite feature about this course is how Mrs. Stauffer incorporated various activities and options to engage all learning styles. Each lesson and the corresponding activity helped us to understand the Pilgrims' need and desire for such a significant life change. It made us appreciate the life we can live because of their sacrifices and choices. I appreciate that Mrs. Stauffer used authentic sources. It is evident how passionate she is about getting the facts correct.
---
Go to the contest page of our site where you can ENTER TO WIN access to the online course The Pilgrim Story.
---
Freebies
Homeschooling the High Schooler
Intimidated by upper level courses? Just starting to think ahead to those high school years? Packed with answers, encouragement, and resources, this eBook will equip you to homeschool through high school with confidence!
---
Weekly Planner
Click on the image for the full free printable pdf.
---
Share this newsletter with a friend, and be sure to let those CONSIDERING homeschooling know about the enormous FREE info-pack which awaits them here: www.TryHomeschooling.com.
---
If you liked today's Homeschool Minute, please email the editors and tell us what part you liked most. It's a huge blessing to receive feedback!
Please add publisher@theoldschoolhouse.com to your email contacts so that our emails to you don't land in spam.
DISCLAIMER: The Old Schoolhouse® and its staff do not necessarily endorse or agree with the articles, images, advertisements, or other content appearing in The Homeschool Minute, on any linked website, or otherwise. The views and opinions or other matters expressed in this newsletter are not necessarily those of the publishers, editors, staff, contractors, associates, or other affiliates of The Old Schoolhouse®