Self-Sufficiency and Homesteading
January 18, 2023
Be sure to scroll to the bottom to enter the contest and see the freebies of the month!
Hey, Mama!
Teach Them to Be Competent Adults
Hey Mama,
Close your eyes and think about your children all grown up with kids of their own. What kind of adults will they be? Imagine the interactions between them and their own children—your grandkids.
I think you might be surprised. As you gaze at your little 6-year-old monkey or giggling, naughty 3-year-old, you cannot even imagine that one day they will be capable or competent at doing or being anything "grown up." (GRIN) Yet, they will have the wherewithal, the means, the very ability to care for themselves, their families, and if necessary, you in your old age.
How will they treat their little ones? Probably much the way you dealt with them as they grew up. Gulp. It's something to think about. The way you want to see them raise your grandkids has a lot to do with how you are raising their parents right now. Sobering. But exciting, too.
We have such an opportunity to speak into another individual's life, like this! To raise them up to feel secure and loved, to help shape their character with consistent discipleship, to educate them academically, and to teach them skills like cooking, sewing, gardening and woodworking. How wonderful that as homeschoolers, we can use our school day to teach these important life skills that will help our children to be self-sufficient in adulthood.
Here's what some fellow homeschoolers had to say about this in The Old Schoolhouse® Magazine.
Homeschooling, A Part of Homesteading by Dana Williams
A Down to Earth Education by McKenzi Knapp
How to Teach Traditional Skills to Children by Jenny Underwood
What a task ahead of us! What a never-ending responsibility! We don't do it alone, though. We rely on the One who gave us life itself—and teach our children to do so as well.
A man's heart deviseth his way: but the LORD directeth his steps. -Proverbs 16:9
What He has begun in you He is faithful to complete. And He will never leave you. Pray your children enter into the Kingdom. Share the love of Christ as often as you can. Model love and kindness, yet be the parent. Stay consistent and strong; keep the bar high. And view them as people who one day will be your best friend. Your baby forever, but your best friend for life. And don't forget, Mama, His hand is on your head tonight.
~gena
---
Todd Wilson
Homesteading is a Choice: Do What Works for You
Ok, I officially just waded into water over my head because I don't do self-sufficiency or homesteading. Oh, I know plenty of people who have. They buy the farms, make their clothes, plant butternut squash, and then return to civilization several years later once they've returned to their senses.
All kidding aside, I love McDonald's, buying my food in a store, wearing store-bought clothes, and NOT having to feed cows, chickens, and other livestock (we can barely handle our dog).
But I'll tell you what, if you love doing all that stuff and it brings you and your family joy, DO IT! Just keep it to yourself. 🙂
I know people who have been pressured into it, and it brings only tears, guilt, and induced hardship. I knew one homeschool mom who said during church, "I thought I was going to Hell because I didn't have a garden." No kidding . . . she felt that way. Why? Because the circles she ran in made her feel that way. How sad.
So Mom, if you want to homestead, and your husband and kids are on board, go for it. But Mom, if it sounds dreadful to you, and you have no desire to do so . . . then DON'T, and don't feel guilty.
That's all I have to say on the subject. 🙂
Be real,
Todd
About the author
Todd Wilson is a husband, dad, grandpa, writer, homeschool conference speaker, and former pastor. Todd's humor and down to earth realness have made him a favorite speaker all across the country and a guest on Focus on the Family. As founder of The Familyman and The Smiling Homeschooler, his passion and mission are to remind moms and dads of what's most important through weekly emails, podcasts, seminars, and books that encourage parents. Todd, and his wife Debbie, homeschool four of their eight children (the other four are homeschool graduates) in northern Indiana and travel America in the Familyman Mobile. You can read more at www.familymanweb.com.
---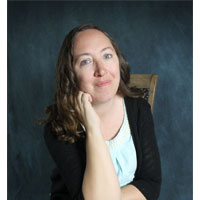 Heather Vogler
Learning to Live Independently, One Step at a Time
Did you stay up to midnight on New Year's Eve? Some years I thrive on staying up, complete with a gathering of friends, while other years I give myself the gift of sleep. Either way, our New Year's day is filled with hope, laughter, anticipation, and a family tradition of baking Dutch doughnuts from scratch to celebrate. Regardless of what is going on around us, it is the simple things that nobody can take away—and these are the memories I cherish. Rather than heading into the new year with the fear of empty grocery stores shelves, our family has chosen to create our own shelves, and the Lord continues to fill them.
The past few years, our homeschooling has looked a little different than others. My kids and I have learned to grind our own wheat to make bread, noodles, and cereals that are filling, tasty, and rewarding. My oldest son is on a mission to fill our cupboards with jams galore. From grape and fig jellies made from produce grown on the homestead to pomegranate and lemon jelly, a delicious combination he concocted, we are living the good life. These skills have not been perfected overnight, but if this girl from the suburbs can do it, you certainly can too.
If homesteading sounds overwhelming, but you still feel a tug, start small. Get out a notebook and write down a list of a few treats you would be disappointed to live without. Do some digging and get in the kitchen, and learn how to make your favorite snack, treat, or restaurant meal. Now you are building confidence! It might not be practical in a life-or-death situation, but we are simply learning here—have fun with it. Then move on to trying soap or homemade laundry detergent, even if just to say you tried it. Before you know it, you might find you love baking bread and raising livestock. You might become a homesteader! Give it a try and see where it takes you.
About the author
Heather, her husband, and five kids homeschool and homestead in the Blue Ridge Mountains of Virginia. In addition to writing on her blog, Thrift Schooling (ThriftSchooling.com), Heather has been published in several publications including Focus on the Family Magazine, War Cry Magazine, and Brio Magazine. Heather holds a BA in Christian ministries and currently works in the marketing department of The Old Schoolhouse®.
---
Stephanie Morrison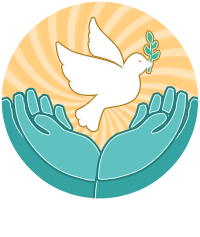 Pillar of Hope
Stephanie Morrison – Use the Resources God Gave Us
Through most of human history, men and women have provided for their families with the many natural resources God gave us. Perhaps the reason that homesteading has been a powerful movement for the last century is that the more we depend on the necessity of the world to provide for our needs, the farther we get from allowing God to provide.
I don't go to my barn two times a day to milk a goat because it's the cheap way to get milk. I do love doing it though and can honestly say that for my family, caring for our animals, processing meat, growing food, making food, and engineering many of our own products just makes sense. It didn't always, but somewhere along the way, God-sufficiency turned us into homesteaders.
Depending on God's provision and using all that He gave us seems more logical than any other lifestyle I've lived.
As a homeschooler you're already on the homesteading path with education, and every additional step you take towards God-sufficiency will make your family stronger in faith and resiliency.
About the author