Electives and Talent
January 11, 2023
Be sure to scroll to the bottom to enter the contest and see the freebies of the month!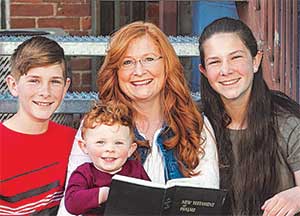 Mercy Every Minute
Deborah Wuehler, TOS Senior Editor
Time Is on Our Side!
Talent takes time. Some talent is gifted from birth, and some is hard earned. Both are gifts given to homeschooled children because time is on their side. They are allowed the freedom to flourish in what they love. So, if they love it, give them more of it!
We have highlighted many talented homeschooled children in the magazine over the years. Here is a sampling from intellectually gifted children to ice-skating champions, and theater, music, art, and photography experts:
Living a Dream by ice-skating champion Blake Felber
Homeschooling the Arizona Wildflowers by Tiffany Dietrich
7 Lessons Learned in Musical Theater homeschoolers act! by Dr. Yvana Uranga-Hernandez
His Story the Musical, written and directed by homeschool student Anna Brown
Preparing for Upper Level Studies: Intellectually Gifted Children by Maggie Hogan
Music Grows the Body, Spirit, and Mind: the cello saves a life, by Gina Conroy
Why I Don't Regret Being Homeschooled by artist Rebecca Giles
Homeschooling Competition: winning with guns and horses! by Stephanie Wilkinson
A Party in My Camera by Britton Felber, homeschooled photographer
Sometimes, when we see other homeschooled children, we can become discouraged, thinking we are not doing enough with our own. However, instead of being discouraged, pray that whatever gifts, abilities, or talents your child has or desires, that God would bring those forth and be glorified in all those areas.
As parents, we have talents, too! And we can share those with our children! We do not all have the same talents—some of us are skilled musicians, some mathematicians, some cooks or missionaries, and some tow truck drivers. All are needed in God's kingdom. Together, we all make a beautiful picture of what homeschooling looks like, as God pours out His gifts on us and our children.
As we allow God to guide our homeschool path, He will bring forth what He knew all along. He knows your children. Trust Him to direct you as you walk this path of obedience.
"For we are his workmanship, created in Christ Jesus unto good works, which God has before ordained that we should walk in them." Ephesians 2:10
~Deborah
P.S. Get your kids signed up for the talent showcase with SchoolhouseTeachers.com!
---
Perplexi® Portable Artist Aid for Drawing in Perspective ©O.M.Braida.

The Academy offers Home Study Art Curriculum based on Renaissance, Dutch and French Masters.

www.academyofbotanicalart.com

941-953-9999
---
Christine Weller
Encouraging Interest-Led Education in Your Home
Covering the core subjects like mathematics and English is necessary but developing your children's character is also important. This includes developing their gifts and talents. And with the flexibility that homeschooling brings, your children can explore their passions and interests as part of their learning at home.
In a public-school setting, it may be difficult for a student to narrow down what they want to do for a future career. Many go to college still unsure of the path they should take. Learning at home with an interest-led focus helps your students really explore possibilities at an earlier age, giving them the chance to make a clearer decision for the future. If you've got a child who's interested in creatures of the ocean, you may have a future marine biologist in your home. What about a child who has a keen sense of taste and loves to help in the kitchen? You could have a future chef in the house.
With interest-led learning, your students have a sense of responsibility as they lean into their passions, and immerse themselves in the subjects of their choosing. It's easier to learn when what you are learning is fun! Experts say that pre-schoolers learn best through discovery and being allowed to explore creatively. Why do we take that away from them when they get older? We certainly don't have to!
1 Peter 4:10 says, "As every man hath received the gift, even so minister the same one to another, as good stewards of the manifold grace of God."
It's important to not only teach our children to be thankful to God for the gifts He's given but also to use them to honor Him. Imagine your child being passionate about something that also brings glory to God. The possibilities are endless when you choose to raise your child at home—how far will your child go?
About the author
Christine Weller has been homeschooling her two boys, 10 and 6, since birth in the lovely province of Ontario, Canada. She is also a mom blogger and children's book author. She is currently working to support homeschoolers everywhere through various roles at The Old Schoolhouse®.
---
Plan Your Homeschool-to-College Roadmap. Need guidance as you make plans for college? Get answers to all your questions at this event for homeschool parents & students.
---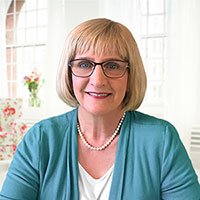 Use Your Student's Passions to Teach Electives
All children are talented in something. Gifted and struggling learners, eager and resistant learners, are all uniquely talented. Jeremiah 1:5 highlights how the Lord made each of us unique for certain purposes. "Before I formed thee in the belly I knew thee; and before thou camest forth out of the womb I sanctified thee, and I ordained thee a prophet unto the nations." Though we may not hear the voice of the Lord directly as Jeremiah did, as a child discovers their passion for a topic or area of their life, we can see His purpose begin to take shape.
What does it look like when a child discovers their passion?
As parents we might not understand or share their passions. One of my sons loved chess. He was constantly reading books about strategies. He was practicing nonstop. During his high school years, he won many chess competitions and even placed second in the State of Washington his senior year!
I was reminded of the scripture, "Now, there are diversities of gifts, but the same Spirit. And there are differences of administrations, but the same Lord. And there are diversities of operations, but it is the same God which worketh all in all." – 1 Corinthians 12:4-6. God made my son to love strategy, problem solving, and critical thinking. Later, he combined chess and his love of math to become an electrical engineer!
How can we help them pursue their passion?
Though we may not understand our children's passions, we must strive to encourage them in whatever ways we can. This might mean driving them to endless rehearsals or weekly trips to the library or starting a group with others who share their passion or taking them on field trips related to their area of expertise.
So how does this relate to electives? This is the best part! Your child's passion-fueled learning can be turned into high school credits!
When your student spends an hour or more on a subject each day (or 5 hours each week) you can count it as a full high school credit. Tai Kwon Do can be considered a PE credit. Drawing can be counted as Fine Arts. Deep study into the World Wars can certainly be classified as History.
As you move forward in your homeschooling journey, be on the lookout for passion-fueled learning and be ready to scoop up the credits it inevitably leaves behind!
About the author
Lee Binz, The HomeScholar, is a speaker and author of more than 30 books about homeschooling high school. An expert on homeschool transcripts and getting scholarships, Lee's mission is to encourage and equip parents to homeschool through high school. Grab some of the complimentary homeschool resources from Lee and connect with her on Facebook and Instagram.
---
Roger Smith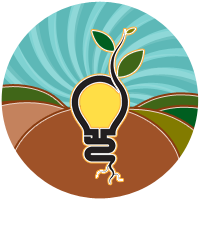 Pillar of Knowledge
Roger Smith – Electives Reveal Passions
A 4-year-old boy was staring into the massive glass case at Collins Street Bakery that displayed all shapes, sizes, and colors of donuts. When that photo of my grandson pops up on my device, I find myself choosing along with him. Interestingly, my choice reveals something about me.
When my now grown daughter was 7, she chose the fabric for a special skirt she designed, that she and my wife made. It was a series of animal pictures made into a full, flowing skirt with pockets made of some old blue jeans. Today, she is choosing a new location for her boutique of designer clothes that bears her name, M-Renee.
We didn't know her choices, her electives, were that important back when she was "just a child." But they were. And so are your child's choices if you pay attention to them. The passions and interests of their heart are sometimes just "a passing fancy," but often, they are windows into your child's life journey.
Giving your child some choices about what they want to learn is important! It can make all the difference for them, and for you.
Let them gaze into that massive case of goodies, and dream about what they want!
About the author
Dr. Roger Smith is a family doctor in rural Louisiana, where he and his wife, Jan, raised four adventurous children who are all grown, making their own mark in the world. He speaks and writes on parenting issues and produces brief videos that can be found on Facebook @ParentingMattersNow.
---
Come share what works for you, what you look for in homeschooling curriculum, and why you homeschool, through quick and easy multiple-choice and short-answer questions. The Old Schoolhouse® values your input and is excited to use what they learn from this survey to continue to provide quality resources to the homeschooling community—as they have done for the past twenty years.
---
Got talent? The SchoolhouseTeachers.com Virtual Talent Showcase is seeking musicians to submit recordings for their 2023 event. Original compositions, renditions of a favorite song, performance pieces, and other talents are welcome. Submission details are found in your Member Dashboard.
---
Has cursive fallen through the cracks? Kids can add Everyday Copywork to their routine to perfect their skills! Use code: FRESHSTART23 at SchoolhouseTeachers.com to gain access to this and 400 more courses.
---
SchoolhouseTeachers.com Corner
Did you know?
Every class is INCLUDED for ultimate members!
No limits.
Do you have a movie buff in the family? Consider diving into the film industry by starting the Filmmaking course with SchoolhouseTeachers.com. This course was designed by a professional filmmaker and covers topics from screenwriting and editing to equipment and marketing. The challenge to your student is to not only learn to make films but, for Christian filmmakers, to put God back into films. Start today!
---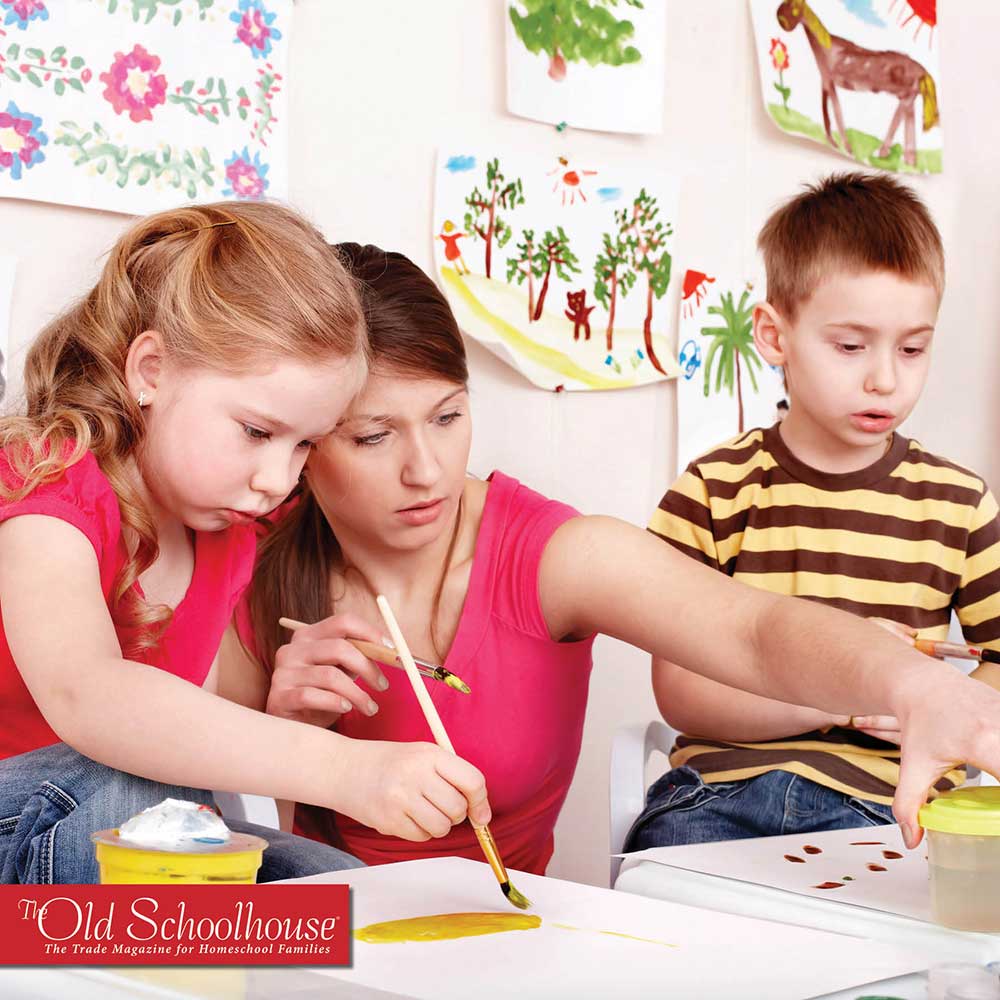 While many enjoy art as a hobby or extracurricular school activity, it is actually a vital component in children's education. Find out why in "The Benefits of Art in Education" from the Winter issue of The Old Schoolhouse® Magazine.
---
Raising homegrown kids? The Old Schoolhouse® Magazine is rooting for you through every season of homeschooling. Dig in and start your subscription this spring to enjoy quarterly delivery of the homeschool topics that will keep your family flourishing. Visit https://bit.ly/3HZS0eX through January 20 for 10% off a 1-year subscription.
---

---
Congratulations to our November winner, Stephanie from Piney Flats, TN!
Contest Corner
for the month of January
Pay Less for College: The Must-Have Guide to Affording Your Degree
College Admissions HQ
https://www.collegeadmissionshq.org/pay-less-for-college/
[This] is a book offering families realistic expectations of college costs and ways to afford college degrees successfully. The introduction states, "Paying for College Shouldn't Be Harder than Going to College."
Pay Less for College
is a 179-page softcover book with eight chapters, five appendices, and a twelve-page financial aid glossary.
Though I attended college and have recently been through a round of the college admissions process with one child, the only acronym I could remember was FAFSA—until I picked up this book. I wish I had owned this guide to educate myself on the financial aid process before college visits with my oldest child.
Thankfully, Elizabeth Walter and Debra Thro have taken the time to expertly help families navigate well what can be a daunting process. They are two mothers with young adults who have been through the process themselves. The authors are both credentialed as American School Counselor Association Certified Admissions Specialists.
Homeschool parents, who have dedicated their lives to assuring an excellent education for their children, must also act as guidance counselors when those children approach higher education. Pay Less for College feels like a helpful friend, one with experience and extensive knowledge, walking alongside, taking the overwhelming part out of an important part of life. A small investment in this book will prepare parents of teens to navigate the college years and enable parents to keep their young adults on the wise and responsible course initiated with home education.
---
Go to the contest page of our site where you can ENTER TO WIN the book Pay Less for College.
---
Freebies
What to Do for a Month at Home
Do you find yourself wondering what to do to keep your young children or teens entertained and educated? SchoolhouseTeachers.com has put together a list of activities—one for each day of the month—for you to try with your kiddos. All the suggestions require a few items, most you probably already have around the house. Each day has links with easy-to-follow instructions.
Younger kids in the house? Click here for our "What to Do For a Month At Home Elementary" version.
Older kids in the house, too? Click here for our "What to Do for a Month at Home Middle & High School" version.
---
FREE E-Book!
An Ordinary Homeschool . . . With An Extraordinary God
Deborah Wuehler gives us insight into her very ordinary homeschool, but also reveals an extraordinary God Who provides all that is needed to stay the course and One Who rewards our obedience with His abundant provision. Topics covered are guilt, weariness, financial burdens, expectations, too many activities, balancing it all, making learning stick, and more . . . don't miss An Ordinary Homeschool . . . With An Extraordinary God.
Find more freebies at The Old Schoolhouse Homeschool Store: Freebies Archives – The Old Schoolhouse®
---
Share this newsletter with a friend, and be sure to let those CONSIDERING homeschooling know about the enormous FREE info-pack which awaits them here: www.TryHomeschooling.com.
---
If you liked today's Homeschool Minute, please email the editors and tell us what part you liked most. It's a huge blessing to receive feedback!
Please add publisher@theoldschoolhouse.com to your email contacts so that our emails to you don't land in spam.