Non-Readers and Non-Writers: What to Do?
February 15, 2023
Be sure to scroll to the bottom to enter the contest and see the freebies of the month!
Hey, Mama!
Take it Easy; Make it Fun!
Hey Mama,
I heard about you today. You're doing it again. You get these bizarre ideas sometimes that you're a failure. But you couldn't be more mistaken. So, let's look at the real vs. the nonsense; shall we?

Your kids don't want to do their schoolwork, and you figure, what's the point; I'm useless. Now, I'm here to remind you that THIS is just a lie from the pit. God gave those children YOU. You are the Mama and perfect for them. Does it mean you are a perfect parent?

Listen, God didn't make you a robot. He didn't make your kids robots, either. You are the Daughter of the King, and your kids will be fine because you are taking it a day at a time: the good, the bad, the ugly. You point them to Christ, and you keep it all real. And your children see that. You're not tiptoeing around pretending to be something you're not. You may be a disaster at times, but PHONY, you are not.

They see you fall and get back up. They see you blow it but stick around. They see you super-mad but then cool off like a cute little cucumber. They watch you stumble but observe that you're able to laugh at yourself. Stability—that's you, Mama.

So on those days your kids complain about their reading or writing assignments, take it in stride. If they aren't up for reading by themselves, you can read to them. Gather everyone on the couch, grab some snacks and a favorite book, and make it a fun experience. Be animated. Use silly voices. Reel them in with your unique depiction of the story. Read with great gusto! After you finish the chapter, discuss what you've read—the characters, the plot, the theme. Ask them the who, what, where, when, why and how about the story. It's a great way to gauge their understanding without formally testing them.

Writing assignments can be exciting too. Brainstorm together. Come up with interesting topics to study. Instead of a long essay, challenge them to write a short poem or song or skit about something you're researching. Then they can recite it, sing it, or act it out with their siblings.

As their teacher, of course you want them to learn, but as their mother, you want your time together to be meaningful and memorable. These articles from The Old Schoolhouse® Magazine may also help:
Raising a Reader, by Elizabeth Citrowske
Struggling Writers, by Carrie Daws
Ten Ways Book Reports Don't Have to be Boring, by Erika Hoffman
No, you're not perfect mama, but you do the best you can—you can be strict, when necessary, but also a good listener, kind-hearted and fun. Someday, that's what your kids are going to remember about you—you were the perfect mama for them. So, keep walking. Get your head out of the pit and look up. His hand is on your head tonight.
"Know that the Lord, he is God! It is he who made us, and we are his; we are his people, and the sheep of his pasture." – Psalm 100:3
~gena
---
Your Child Can Master Reading
As a parent, you want the best for your child. This means ensuring they learn fundamental reading and comprehension skills at the same pace or even faster than their classmates. But reading can be complicated for children, and you may question the best practices for teaching your child how to read.
When searching for great reading tools, you can help your child overcome these obstacles by finding the right elements: fully prepared lessons, exciting and engaging prompts, and a program that teaches them to read at their skill level. You should also look for reading tools that require you to stay involved so you can track your child's progress, resulting in better outcomes.
When children start to fall behind in reading, it's almost always due to bad reading habits and "tricks" that teachers introduce with the intention of helping kids. However, there is no replacement for teaching a child to read the right way. They must learn with specific, clearly outlined language rules that are presented in a logical progression and gradually build concepts in small increments.
Reading is the key to your child's education and long-term success, but it's important that they stick with the task without becoming discouraged by latent reading skills. Reading mastery is in every child's grasp — they only need the right tools to achieve it.
Funnix is an evidence-based, web-based subscription learning program that guides any parent through teaching their Kindergarten through 2nd-grade child how to read. Funnix delivers material in a specific order that builds logically on previously introduced skills, ensuring your child remains challenged without being overwhelmed or discouraged. This innovative tool will help your child become an avid reader by improving their confidence in reading. Set your child on the path to success. Subscribe Today!
---
Easy to use and affordable, Structure and Style for Students® with Andrew Pudewa brings a successful solution to your writing lessons—guaranteed! IEW.com/free-lessons
---
Raising Real Men
Hal & Melanie Young, RaisingRealMen.com
Keep Hope Alive: Your Child Can Do This! [Great freebie below!]
As homeschoolers, it's easy to see our children's academic performance as an indicator of how we are doing, so when you find yourself with a struggling learner, not only are you worried about them—you feel like a failure, too. You don't need to do either!
We've been there. Our older kids learned to read early and easily. Then came a child who was extremely bright but could not learn to read! He finally did – at 11. He learned to write eventually, too – at 14. Then he went to college on an academic scholarship. He's now a financial analyst and a real estate investor on the side. It would have been great to know the future when he was 10, though!
Listen; don't despair. Kids who learn to read and write late tend to catch up very quickly, like in a year or two. Remember they are bringing an older and more mature brain to the table.
Don't give up! Homeschooling is great for struggling learners because it is so flexible. It's easier for them to keep up in other subjects and get maximum accommodations.
Use accommodations. If reading is a struggle, get audiobooks or read aloud. If it's writing, let them dictate. Don't worry, it won't hurt them in the long run. Instead, it will help them keep up and help them get accommodations on admissions test and in college, as well.
Get help. Don't be afraid to get them tested. No one has to see those results but you, but they may give you direction. And look for materials specifically for struggling learners. We found some that REALLY helped our son!
Maintain hope. Nearly everyone can learn to read and write, though they may learn differently. Keep hope alive and your child will have hope, too. When learning does come, they'll need confidence to pursue it!
We'd like to give you our short course, Bright Kids Who Struggle, worth $19.77, absolutely free! https://www.raisingrealmen.com/brightkidsstruggle/ It will give you real practical help!
Your friends,
Hal & Melanie
About the author
Hal & Melanie Young are the award-winning, best-selling authors of Raising Real Men, No Longer Little, and Love, Honor, and Virtue. They are publishers, writers, bloggers, and popular conference speakers internationally, known for their Christ-centered focus and practical, real-life stories. They are the parents of six real boys (five grown!) and two real girls and live in noisy, messy happiness in North Carolina.
---
Triangle Education Assessments year-round online and paper testing services: Iowa®, WJ IV ®, Stanford, TerraNova2, CogAT®, OLSAT, and practice tests. 919-758-0811. Simple ordering! Great prices!
---
Dianne Craft
Abandon Ship. Use a New Method!
Non-Readers. I love them. They are my favorite group to work with. I found that I could make my students feel smart in just a few hours by showing them how to use their good brain differently.
Using the Visual Method of learning, I taught them how to use their strong photographic memory. For a period of three months, I put away all workbooks, tiles, teaching videos, and student readers. We worked together as a group around a large flip chart.
3 Main Changes in Instruction for Success
I made three main changes to my instruction and found great success.
Sight word memory: To gain confidence immediately, we used a different way to memorize sight words. Together we put silly, zany pictures directly on the letters in the sight word. We taught to their "internal camera." As we practiced these words with the (humorous) Visual Memory Hooks on them, they easily remembered them. They also found that they could spell them, because they had a "picture" of the word in their head.

Phonics memory: To learn the phonemes to sound out words, we used the same method. We superimposed a picture that gave the sound directly on (not behind, not under, not beside) the phoneme. For example, an apple was put directly on the letter "a" to remember that sound. On the picture of a boy, the "oi, oy" was put directly on his tummy. Then we "played" making words with those sounds. This began to get easy very soon, and they found that they were reading.

Oral reading: Before reading, I put the tricky words on the large flip chart, and together we sound them out using our picture/phonics cards, or our colorful zany sight word cards. I treated oral reading like a piano recital. When a child was reading aloud, I never corrected him. At the beginning of our reading session the next day, we played with that tricky word.
Why This Method Works
Scientists have recently determined that it takes approximately four hundred repetitions to create a new synapse in the brain . . . UNLESS it's done with PLAY; in which case it takes only ten to twenty repetitions.
For more ideas on how to teach non-readers and non-writers, go to Dianne's teaching website: www.diannecraft.org
About the author
Dianne Craft has her master's degree in special education, is a certified natural health professional, and is considered the leader in Alternative Teaching Strategies by several teaching universities. She developed the Craft "Right Brain" Learning System for bright children who have to work too hard to learn. Hundreds of parents each year successfully use her approach to reduce and eliminate learning glitches: Brain Integration Therapy, Right Brain Teaching Strategies, & Targeted Nutritional Interventions.
---
Diane Heeney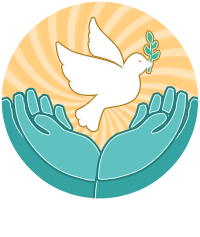 Pillar of Hope
Diane Heeney – A Delight-Directed Approach to Reading and Writing
Reading and writing are soulful things. What compels us to read with abandon, and the words that flow out of our hearts and through our pens, sound the depths of who we are. I want to kindle a love of learning and woo our kids into the world of beautiful words and big ideas. Ticking the boxes for an "impressive and rigorous" transcript rarely accomplishes this.
A delight-directed approach doesn't have to mean fluff. I've learned to thoughtfully curate our literature lists. Misty of Chincoteague and Black Beauty were favorites for our horse lover. Our adventuresome son read Swiss Family Robinson and White Fang. Our dreamer read Green Ember, Anne of Green Gables, and plenty of Tolkien. Writing was also a struggle for us. Sequencing was challenging for our son's dyslexia, so when he proudly mastered making grilled cheese, I asked him to write out the instructions . . . with vocabulary about outer space (a favorite topic). The result was a charmingly clever essay entitled, "Galactic Grilled Cheese." I was astonished when I read it. There was a writer in there! He just wanted to write something that felt relevant. It was an epiphany for me in our homeschooling, forever changing how I viewed education.
About the author