When Math Brings Tears
February 1, 2023
Be sure to scroll to the bottom to enter the contest and see the freebies of the month!
Hey, Mama!
See the Joy Beyond the Tears
Hey, Mama!
Have you considered what the "joy of the Bible" really is? Some think it's a synonym for happiness. Or, that it's the absence of sadness. By this definition, sometimes you have joy; other times you don't. But God's Word speaks of a very different joy. For the faithful Christian, there is joy even on tough days and seasons of trial. Maybe not happiness or glee, but JOY remains. It lasts. It's something we choose to own, and we are transparent with it.
Let's look at Romans 5:1–8:
Therefore being justified by faith, we have peace with God through our Lord Jesus Christ: by whom also we have access by faith into this grace wherein we stand, and rejoice in hope of the glory of God. And not only so, but we glory in tribulations also: knowing that tribulation worketh patience; and patience, experience; and experience, hope: and hope maketh not ashamed; because the love of God is shed abroad in our hearts by the Holy Ghost which is given unto us. For when we were yet without strength, in due time Christ died for the ungodly. For scarcely for a righteous man will one die: yet peradventure for a good man some would even dare to die. But God commendeth his love toward us, in that, while we were yet sinners, Christ died for us.
Our joy is in our salvation, Mama. No one can take that away! Let's teach our children that we're to walk in this joy, taking great delight in our Lord and Savior, regardless of the various trials we endure. We may not feel bouncy or giddy during hard times (there is a time to weep), but we can find our joy. We belong to the Lord! Our future is Heaven, and that is our forever-home. Christ purchased us by way of His great sacrifice. He rose again, and stands with us, now and forever. Guaranteed. What joy we have in Him!
Remember this on those long, hard homeschooling days when your children try your patience—like when you're teaching a new math concept and they end up in tears. (And sometimes you do too.) Frustration over teaching higher math is real. I get it! But it's fleeting. Do your best to put it into perspective. And take heart with some wisdom from The Old Schoolhouse® Magazine.
No Tears in Middle School Math by Katherine Tanyu
Math Matters in Your Homeschool by Malia Russell
Math! You Can Hate It and Still Be Good At It! by Heidi Ciravola
Do all things to His glory. Be a blessing to your God. Even if today doesn't go as planned, or make you happy, be joyful before the Lord and your family.
Our children are watching. Someday when they are grown, they will have their own troubles. Will they come to you for counsel, for prayer, for godly advice? Be that model of Christ, Mama. Inspire them to fall into His arms during the hardest of times, to cast their cares on the One who cares for their soul.
Because they watched you, they believed. You were a faithful witness. Create an environment where it's just the natural response, the default, to take your cares to the foot of the Cross, to the hands of the Lord, Himself. With a joyful heart because you can do this; He will help you. His hand is on your head—always.
~gena
---
Our brain-friendly video courses build confidence, foster retention, and may even take "I Hate Math" out of the family vocabulary. www.denisonalgebra.com
---
Carolyn VanGorkom
God Created Math; Lean on Him
My high-school geometry teacher was three inches away from retirement. I passed the class without a shred of understanding.
I finally learned geometry in graduate school. I went on to tutor, teach, and write about math.
What made the difference? Things that come standard with homeschooling!
One-on-one help from the master teacher I was paired with (as a student teacher).
A change of curriculum from traditional to intuitive. (Homeschoolers get to switch curriculum mid-year if it's not working.)
A great deal of prayer!
That doesn't mean homeschooling geometry went without tears. Both my kids struggled, but those same things made the difference: one-on-one help, a change of curriculum, and prayer.
If you're not an expert, it's okay. I had my own area (science!) I had to get help with.
Find another homeschool mom who can tutor math and trade services. (Babysitting? Sewing classes? Web/tech support?)
Relearn the subject matter alongside your student. (I had to attend every online class with my youngest.)
Find a co-op or hands-on learning environment.
Take a deep breath and pray for wisdom. God created math; He knows.
There are so many ways to find help. If you find math drives you to tears, reach out!
About the author
Carolyn VanGorkom lives in Northern California with her worship-pastor husband and two children, both homeschool graduates. Before homeschooling, she was a credentialed math teacher. She joined Schoolhouse Teachers as a lesson designer and quality assurance manager. She is currently the Director. Her other interests include music, writing, and history.
---
In just 5 minutes a day, CalcuLadders build math speed and accuracy. CalcuLadders supplement any curriculum and are super-affordable! Get your FREE Sample Pack: www.calculadder.com
---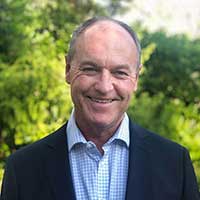 Pat Murray
Overcoming Math Anxiety
Many kids hate math. It's true. In fact, many grownups hate math, too. If your child is struggling with math, it can be tempting to throw up your hands and declare that math just isn't their thing. But it's important to remember that everybody has different strengths and weaknesses. Just because your child doesn't like math right now doesn't mean they'll never be good at it.
What To Do When Your Child Hates Math
First, it's important to understand that math anxiety is real. If your child experiences anxiety or stress when thinking about or doing math, that can make it even harder for them to succeed. But don't worry – there are ways to help them overcome their anxiety and start succeeding in math.
Here are a few tips:
Understand that math anxiety is real and that it's okay for your child to feel anxious about math.
Help them develop a positive attitude toward math by praising their efforts, even when they make mistakes.
Use an adaptive math program where questions adjust in difficulty, based on the student's ability, helping to build confidence
A curriculum like CTCMath will deliver the right question in the right order at the right time.
Encourage them to ask questions and get help when they need it. Nobody learns everything on their own – we all need help from time to time.
Finally, don't give up! If your child is struggling with math, don't lose hope. With a bit of patience and effort, you can turn things around.
There are also some great books and articles out there about helping kids (and adults!) overcome math anxiety. One of our favorites is Dr. Edward Burger and Michael Starbird's The 5 Elements of Effective Thinking. This book provides practical methods for improving critical thinking skills, which can, in turn, help reduce anxiety around math and other subjects.
About the author
Pat Murray's great interest in teaching math spans more than thirty-one years. From his early days tutoring students while he was still at College, through his long career teaching in high school, and now through to his current role as founder of CTCMath, Pat has always been keenly interested in helping students of all abilities strive to reach their full potential.
---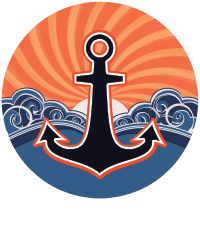 Pillar of Faith
Jodi Riddle – Strength for the Task Ahead
Sometimes things just don't come easy to us. For some, it may be playing an instrument; for others, it may be playing a sport. However, when it is a school subject that brings our child to tears, what are we to do?
Psalm 31:23-24 tells us, "O love the LORD, all ye his saints: for the LORD preserveth the faithful, and plentifully rewardeth the proud doer. Be of good courage, and he shall strengthen your heart, all ye that hope in the LORD."
You can persevere through something with the Lord's help. The Lord can and will give us exactly what we need. The problem is that sometimes we just don't know exactly what it is we need. So, pray to the Lord and ask for His help and guidance. Be faithful and commit to His ways. Teach your children that sometimes things will be difficult in this life, but the Lord will always give them what they need. Keep a positive attitude. Many times, our battles are more in our mind than the actual, physical problem at hand. He can and will strengthen us for any task ahead.
". . . in all these things we are more than conquerors through him that loved us." Romans 8:37
About the author