Before You Begin: Getting and Staying Organized
August 2, 2023
Be sure to scroll to the bottom to enter the contest and see the freebies of the month!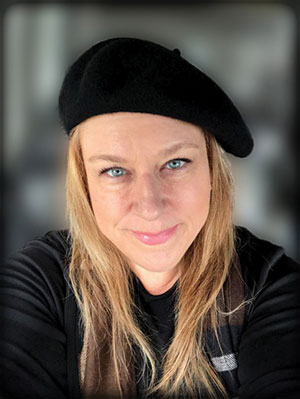 Hey, Mama!
The Big Picture: It's About Discipleship
Hey, Mama!
Can't believe it's already August and back-to-school time is right around the corner. Seems like we just had a break for summer. I know it feels like a frenzy these days; running a household is a full-time job and then throw in academics and tighter schedules, and it seems overwhelming at times. Feed them, house them, school them, work on character-building. Clean, cook, answer calls, pay bills, show up, be available, clean up the crises. Then a friend who needs you calls, and it pushes everything back even further. You want to be there, and you always are, Faithful Mama. Somehow the Lord gets you through because you're doing all that you do to His glory. And your kids are watching . . .
Fast forward ten–twenty years: You're not young. But you have grandkids. Your children are still your life. But those grands are your joy. Oh, you never knew you could have such funny, smart, precious descendants. Mine are so wonderful! And my Julia is expecting baby number three now. Joy, joy, joy!
Fast forward a few more years: sometimes your grown kids help you with "the big stuff." They complete projects on your behalf. My kids have done that. We'll come home from a week of conventions on the road only to find that our son-in-law fixed the complex lighting system in the ceiling or that my daughter cleaned the house from top to bottom–plus bought me a new rocking chair. Those things really happened . . . and more.
But in the early years I didn't see what the future would bring. Him? He's a hyper monkey. All he understands is Legos. Or . . . he used to be that way. Her? She used to be glued to the mirror; now she's glued to her family. That kid? He used to talk back and tell fibs; now he is our rock, always standing for truth­–a fierce defender of what is right.
I'm not there yet but . . . fast forward two or three more decades: Maybe you're in your 70s at that time. Your pretty new kitchen counters–your son did those. That meal you had last night–your daughter-in-law lovingly made and served it. The shawl about your shoulders–your beloved grown granddaughter arranges it on you, nice and comfy. The countless drawings plastered on your fridge–yeah, you have a lot of grandkids, maybe some great-grands now. But, hey, Mama, that's partly your doing. You led a life with a very high value placed on family. You invested. Unabashedly, you served. Carefully, you kept them by your side, lovingly training them up as God instructs. Children were your life; your family came first. Didn't you think those values would get passed along? Didn't you think your kids were watching?
Well, they were. And you are going to look around one day and see the fruit, in full bloom, all around you. They were watching you then. They're watching over you now.
Today, Mama, keep cooking. Your kids love your food. And they love your smile. They love your hands. They don't always recognize it, but they even love your correction and instruction towards them. Someday they'll tell you. Someday you'll see it more clearly. Eyes on Christ. Keep walking, keep doing. May they rise up and call you blessed.
I want to tell you one more thing, Mama. It's not about education; it's about discipleship. Take that to heart. God's word says little to nothing about academics, but He speaks over and over about raising up the next generation to follow Christ. Keep your kids out of the public schools, those indoctrination centers. You raise them. You disciple them. Our friends over at Schoolhouse Rocked want you to have a look at their movie. You can stream it for free. Watch this with your husband and share it with a friend. Remember why you are keeping your children tightly to you. Disciple them, Mama. Here is the film; make sure you watch it:
https://schoolhouserockedmovie.com
For more on Before You Begin: Getting and Staying Organized:
Getting Organized for Homeschooling, by Stephanie Green
The Time of My Life, by Valerie Basham
On Your Mark, Get Set, Go!, by Julie Parker
~gena
---
After twenty-one years of homeschooling, graduating five students with only five kids to go, I implement the following steps to ensure a successful and organized school year.
Prayer. I need all the help I can get. This step is ongoing throughout the process and year! I look at a calendar and decide which and how many weeks we will have school including holidays and vacation days. Next, I spend some time thinking about what I want us to learn and how we will accomplish it. This includes our homeschool style and philosophy along with more concrete thoughts about types of materials or scheduled timing.
From there, I decide on the classes for each student and the number of school days we will devote to this class. I begin reviewing materials based on my selected classes. I then acquire my materials after researching prices, checking with other homeschoolers, and reviewing what materials I already have available.
Finally, I plan on how I'm going to use the materials after I look at them and consider my student's work level. This will help me to create my lesson plans. Once school officially begins, I am open to making adjustments, so our days are a reflection of the goals and manner in which we want to accomplish them.
For all my planning and organizing, I use MySchoolYear.com, an online record tracking and keeping system. This simple-to-use tool assists me to reuse and create new lessons, monitor progress with easy-to-understand graphs, and generate professional looking transcripts, report cards, and so much more. Customizable emails and the plan book help ensure my students stay on track daily even if I am not available. Staying organized is quick and easy with a MySchoolYear.com membership with monthly and yearly options. A free trial is also available.
---
My Teaching Library's Mega-Organizer is all you'll ever need to keep track of daily, monthly and yearly records while you homeschool!
---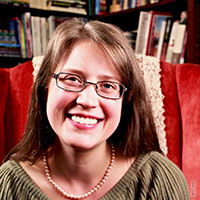 Danika Cooley
A Little Paperwork = A Lot of Peace
Homeschooling is an unusually busy full-time job. Not only are you facilitating the education of your children, who are invariably at different levels of learning, you are also running a household, dealing with illness, arranging field trips and playdates, and, eventually, preparing records for college, trade school, or a career.
There's a lot to do. I've been there.
I homeschooled my younger two boys from 1st and 2nd grade through graduation. They are now in college, working toward professional certification in their chosen careers. Most important to me, we read through the Bible together several times while they were growing up, and my husband and I had the opportunity to disciple them in the Christian faith. It was a joy.
In my opinion, much of the joy and peace in our homeschooling came from just a little preparation. I spent a couple of weeks each summer lining out our homeschool curriculum and preparing a schedule. I even made my own planners, which I utilized each year. I knew what we were supposed to be doing each week in every subject.
Then, during the school year, we deviated—often—from the plan. Someone would be ill, we took time to catch a play, or family visited. Inevitably, the plan was never completed as scheduled.
So, why make a plan?
Planning helps you:
Know what your goals are.
Keep track of your objectives.
Know you are doing the right thing with your day.
Stay on track for the week—and the year.
Take breaks without a feeling of guilt.
Plans help us know where we are, where we want to go, and how we hope to get there. When challenges and opportunities arose during the school year, I simply evaluated my written plan and then rearranged it. Sometimes, I decided to forgo something I planned on doing. When the boys were in high school, my written plan made it easy to write their transcripts as we went along.
In homeschooling, a little bit of paperwork can equal a whole lot of peace!
About the author
Danika Cooley is an award-winning children's author who blogs about Bible books, crafts, activities, and snacks at Thinking Kids. Her books include Help Your Kids Learn and Love the Bible and the Who What Why Series, a line of Christian history for 8–11-year-olds. Grab your free three-week sample of her popular Bible Road Trip™ curriculum.
---
Blick is your source for homeschool essentials! Shop affordable, high-quality creative supplies and download FREE lesson plans. Shop at DickBlick.com or by calling (800) 828-4548.
---
Todd Wilson
Try It, but not Yet!
The king of organization, I'm not. In fact, I could probably get some kind of government money for being organizationally challenged. But I did clean my office and desk off about two weeks ago…and it wasn't that bad. Actually, I feel a little better just by working in a clean environment.
This is just a thought, but maybe you would too. Maybe instead of starting school on Sept. 1 (for example), you should spend the day(s) getting organized. I said 'instead' of school because I think organizing instead of summer fun or on top of regular life can seem overwhelming. After all, who has time to get organized?
But, if you could forgo school for a day or two in order to organize, now that sounds doable. I wouldn't tackle your whole life of clutter and disorganization . . . just take a whack at that one area that's been especially bugging you. It might be the school room, your bookshelves, your bedroom closet, or the kids' dressers.
Pick one and cross it off the list. Make sure you involve the kids as well . . . because that's an important lesson, as important as regular 'school.'
I'm not sure, but I think you're going to feel better. Will it stay organized from that point on? Dream on!! But it will be nice to start fresh.
Be real,
Todd
About the author
Todd Wilson is a husband, dad, grandpa, writer, homeschool conference speaker, and former pastor. Todd's humor and down to earth realness have made him a favorite speaker all across the country and a guest on Focus on the Family. As founder of The Familyman and The Smiling Homeschooler, his passion and mission are to remind moms and dads of what's most important through weekly emails, podcasts, seminars, and books that encourage parents. Todd, and his wife Debbie, homeschool four of their eight children (the other four are homeschool graduates) in northern Indiana and travel America in the Familyman Mobile. You can read more at www.familymanweb.com.
---
Be changed by the Truth. Find Academic Excellence, Spiritual Growth, and Traditional Values at
Montana Christian College. https://montanacc.edu
---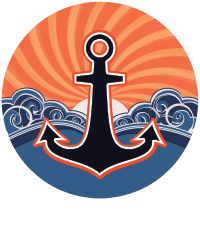 Pillar of Faith

Diane Heeney
Get Organized with Tech Tools
God loves organization. We see this in everything from the perfect symmetry of a wildflower to the functioning of our solar system. Problem is, humans can sometimes find the establishment of order to be . . . elusive.
I have three tools that I use to keep myself sane and organized:
The "Events" option on the "Today Pane" in Thunderbird. I use this as a sort of "tickler file," adding appointments and recurring daily/weekly/monthly/annual tasks.
Pin Note is a free app that gives me the ability to "pin" a fixed, virtual sticky note on top of all the other windows, sheets, and documents I may have open so I can easily track or reference things or jot down a quick reminder. I have about a dozen notes I use for various regular tasks.
A tab manager for my browser. There are a lot of options, but the one I use is called Smart Sessions for Chrome. I simply open the set of tabs I want to save, click the icon and "Create" and name the session. Then I can pull up that set of tabs whenever needed. I use it to save sessions for school, work, or projects.
Hope this helps!
About the author
Diane Heeney is a graduate of Bob Jones University, where she served on the faculty for ten years. She has been Assistant to the Director of Advertising Sales at The Old Schoolhouse® Magazine since 2016. She's homeschooled her three children over the course of the past eighteen years, having graduated their two oldest. Diane, her husband Patrick, and their youngest child, Katie, reside in eastern Wyoming.
---
Check out the variety of products and services featured in the "Back-to-School Planning, Curriculum, Supplies" Resource Guide in the Summer 2023 issue of The Old Schoolhouse® Magazine. With four pages of companies to choose from, you are sure to find something awesome to get your school year off to a great start!
---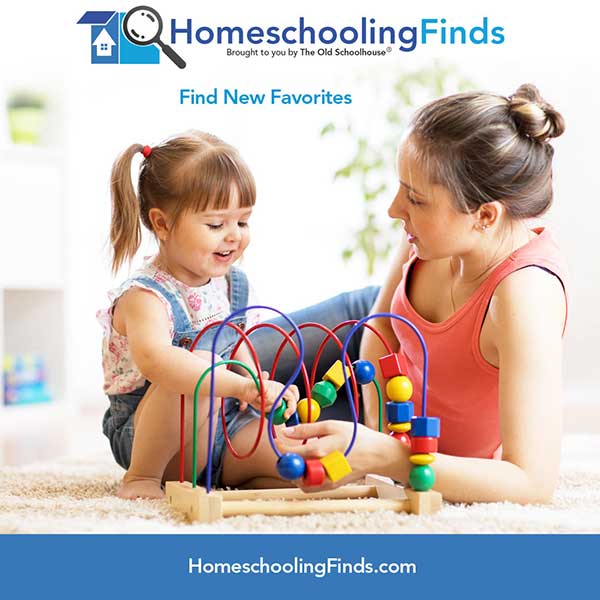 Find new favorites for your homeschool on HomeschoolingFinds.com, a new site brought to you by The Old Schoolhouse®. We're all homeschoolers here, and we love spreading the word about homeschool products we've discovered that may serve your family well.
---
The NAHC is BACK. Register your 12–18-year-old today for THE annual opportunity for homeschooled students to put their college knowledge to the test on a national level with the National Academic Homeschool Competition, brought to you by The Old Schoolhouse® and College Options Foundation, with thanks to our sponsors: CTCMath and Colorado Christian University. All SchoolhouseTeachers.com members receive a 50% discount on the $110 registration fee for the NAHC, so SchoolhouseTeachers.com members pay only $55. Obtain the code from your SchoolhouseTeachers.com Member Dashboard. Registration covers NAHC access, Total College Success software, and Zero Hour Threat—an interactive game that preps students for the SAT and ACT. Let's go: NAHCRegistration.com.
---
Have you made your decision to homeschool your children but not sure how to get started? Join The Old Schoolhouse® family as we show you the resources you need to start off strong, along with encouragement from veteran homeschoolers who understand this part of the journey. We'll help you build a strong foundation so you have the confidence to homeschool successfully. Come with your questions on August 8–10 at 1–3 p.m. ET. RSVP here.
---
SchoolhouseTeachers.com Corner
Did you know?
Every class is INCLUDED for ultimate members!
No limits.
Would you like your teen to be more independent before they leave the nest? A happy, well-run home is a major ingredient to ensuring our children learn how to be responsible people, parents, workers, teammates, and citizens. It all begins in the home! In the High School Home Economics course on SchoolhouseTeachers.com, you'll give your teens some of the tools necessary to be successful in life, by covering important topics such as time management, money management, cooking, hospitality, emergency preparedness, meal preparation, and more.
---
Hey, Mama! Wouldn't you like to pause from your busy day and listen in to experts and homeschool parents like you about the beautiful world of homeschooling? This new podcast is designed for you. Each episode connects you to the best conversations that will give you courage and fill your cup so you can keep pouring into your family every single day. Introducing, the Hey, Mama! Homeschool Show—brought to you by The Old Schoolhouse®—your trusted homeschool partner for over twenty years.
There's no college degree to prepare you to be a homeschool mom. Are you getting what you need? Heather Vogler focuses on resources designed especially for homeschool parents in Episode 27 of the Hey, Mama! Homeschool Show: "Before You Begin: Getting and Staying Organized." Find the show notes on HomeschoolShow.com.
---
Have fun in the kitchen working alongside your precious young chefs. Before you know it, they will be preparing food without your help. ''Three Valuable Benefits of Including Your Kids!" includes a simple recipe your family can prepare together. (More for your homeschool on TOSApps.com.)
---
Let this be the year that you teach your child using a curriculum rather than teaching a curriculum, hoping your child learns a thing or two. Be intentional with every child that you are homeschooling—and make it fun with SchoolhouseTeachers.com! Sign up during the Shark Event for $269.97/yr and receive an adorable tote bag mailed to your door—YOU choose the style and color from our selection. BONUS: Your tote comes stuffed with a back issue of The Old Schoolhouse® Magazine. (US only. While supplies last.)
---
Everything homeschool is in your hands with the TOS App from The Old Schoolhouse®. Access the current issue of The Old Schoolhouse® Magazine—plus more—any time, any place. Search and share articles from a decade of back issues. Content updated weekly. The TOS App is better than ever. See why: download today at Google Play or the Apple store. More for your homeschool at TOSApps.com.
---

---
Contest Corner
for the month of August
21st Century Triad Math
Triad Math Inc.
https://homeschoolertoday.com
Math can be extremely challenging, especially if you are a parent that struggled with math yourself. The online program 21st Century Triad Math taught by Dr. Craig Hane (aka Dr. Del) and his course Triad Math Inc. may be a solution to your math dilemma.
The courses are taught through tutorial videos, PDFs, notes, and exercises to print out. Answer keys are available for each online exercise. Each Tier also has a printed Notes and Exercise book if you prefer not to print out the notes and exercises yourself. Looking through the Dr. Del's Math: Tier 1 Notes and Exercises physical book we received, I see the same material as found in the online PDFs. A few of the online exercises had a slight variation from the book. The book is not a stand-alone workbook, and you will need the online lesson portions.
21st Century Triad Math is unique and unlike any math curriculum we have used. The aspect that makes this unique is that the lessons move at a faster pace. At the same time, Dr. Del breaks the lessons into steps to help master topics. Surprisingly, the fast pace does not diminish the learning aspect of it. Some topics are not covered as they are obsolete; Dr. Del felt the topics did not need to be covered. The whole delivery of teaching the topics is different than other programs. My son likes the way the program teaches the concepts. He is doing well in the course and wants to continue moving forward with it. I must admit that I am a bit old-school in my ways. The reality is my son is not old-school and more technically adapted to today's world. He plans on going into a career where he will need the skills that heavily rely on math and engineering. I want to give him the tools he needs to succeed in the future.
---
Go to the contest page of our site where you can ENTER TO WIN 1-year access to Tiers 1-3 of the online program 21st Century Triad Math, the Tier 1 and 2 books, and a bonus TI-30Xa calculator recommended for the course.
---
Freebies
Homeschool 101 Digital Supplement
In Homeschool 101, get a broad overview of homeschooling in general or enjoy reading articles from some of the best authors and homeschool companies that TOS continues to bring you. Buy and enjoy the Homeschooling 101 today!
---
Bible Study Tips
Click on the image for the full free printable pdf.
---
Share this newsletter with a friend, and be sure to let those CONSIDERING homeschooling know about the enormous FREE info-pack which awaits them here: www.TryHomeschooling.com.
---
If you liked today's Homeschool Minute, please email the editors and tell us what part you liked most. It's a huge blessing to receive feedback!
Please add publisher@theoldschoolhouse.com to your email contacts so that our emails to you don't land in spam.
DISCLAIMER: The Old Schoolhouse® and its staff do not necessarily endorse or agree with the articles, images, advertisements, or other content appearing in The Homeschool Minute, on any linked website, or otherwise. The views and opinions or other matters expressed in this newsletter are not necessarily those of the publishers, editors, staff, contractors, associates, or other affiliates of The Old Schoolhouse®