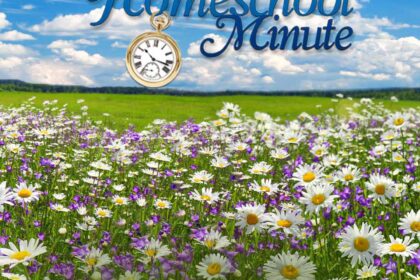 Cursive and Copywork
April 26, 2023
Be sure to scroll to the bottom to enter the contest and see the freebies of the month!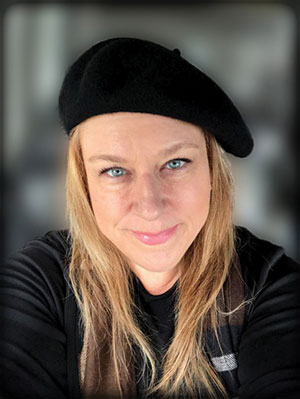 Hey, Mama!
Using Scripture to Teach Writing
Hey Mama,
We've been on our homeschooling journey for what sometimes seems like forever—and it will be a little while before we reach the end of our destination. (Our youngest, Zion, is 10.) But we do our best to enjoy each stop along the way.
Although we haven't done "schooling" in the traditional sense, the kids are always learning—even during road trips. They've seen some interesting places and learned some geography. Years ago, Paul bought Sani her first road atlas so she could follow our routes when we travel. Sometimes when we're on the road, the kids bring their iPads or Kindles so they can use educational apps to do their schoolwork. We also love to sing in the van together, which is Chloe's favorite part of any ride. And there's been a lot of character training—especially on longer trips. (Grin.)
Psalm 32:1 says, "How blessed is he whose transgression is forgiven, whose sin is covered!" If we want our children to be blessed, we must train them in the ways of the Lord—both at home and on the go. I try to make it a daily habit to be in prayer and in the Word. After all, God's Word is the authority by which we live, and our children can see us modeling this. Are we perfect? Far from it. Are our children perfect? Of course not; only the Lord is, but He is always pruning, refining, shaping and changing us to be more like Him. He sanctifies us.
Similar training can be used when teaching handwriting. You can make it part of your daily routine, and even use Scripture to help. When doing copywork, simply have your kids copy their favorite Bible verses. Then you can use those same passages when teaching cursive. Their handwriting will improve as they begin to hide God's Word in their heart.
These articles from The Old Schoolhouse® Magazine have some additional suggestions:
Teaching Cursive in Your Homeschool, by Janice Campbell
15 Ways to Motivate Your Child to Do Copywork, by Susan Brown
Cursive Handwriting Does Serve a Purpose, by Mark Graham
You can do this, Mama. You are the daughter of the King. Look up and take notice of the hope that is within you. It comes from the Lord, and He will never leave or forsake you. Take hold of that and know each day that His hand is on your head. Always.
~gena
---
Best Practices for Copywork
Copywork has been an important tool for learning and improving handwriting skills for centuries — and still is! Copywork can mean tracing or copying model handwriting, using letters, words, sentences or short paragraphs.
Here are some best practices:
Students learn the most when they copy a handwriting model freehand, compared to only tracing.
Youngsters and students with learning challenges benefit from reading out loud what they have just written.
Fluency or careful attention to detail? Talk ahead of time about your mutual goals. No matter what, aim for legibility.
Encourage good posture.
Choose a pen or pencil that makes a line easily with little pressure. Students should hold it lightly, with two fingers and thumb forming a tripod.
Select material that is age appropriate. Gradually increase the difficulty of the material over time.
Avoid comparing one student's speed with that of another.
There are many styles of handwriting, so be certain that what your student is copying is a good model of the handwriting method you are using.
Encourage students to find examples in their copywork that they believe match the model very well. Then have them pick one letter, or two or more letters that join, that they would like to work on to improve.
Provide feedback and positive reinforcement to encourage students as they progress. Celebrate small achievements and offer constructive suggestions when necessary.
Keep the materials used for copywork fresh and engaging. For example, avoid writing more than five single letters in a row.
Encourage students to practice regularly, even if it's just for a few minutes each day.
Students can add their own personal touches, such as made-up words, illustrations, or decorations to their work. Be creative!
Find more tips at handwritingsuccess.com/handwriting-tips/.
You can make your own copywork pages and try the Getty-Dubay® Font for free at handwritingsuccess.com.
15% off Getty-Dubay® products with code GDTOS15.
---
Is handwriting really important?The answer is YES! To learn about the brain connection and more, read this post by My Teaching Library!
---
Todd Wilson
Teach Cursive if You Want, But Don't Feel You Must
Several years ago, I addressed this topic and boldly said that it was unnecessary to teach cursive writing, but now that I've matured and had some children grow up and finish our homeschool, I'd like to say . . . that's it's almost pointless to waste your time teaching cursive writing.
Now if you love teaching it and you think it's necessary to lead a productive life . . . then teach it. You're smart enough to know what your kids need. BUT if you're like me and can't even think of one application of cursive (except a signature) then you don't have to teach it, EVEN if the experts say you should.
My wife thinks our kids need to be able to read cursive, and she teaches it to our kids because she loves to write in cursive and thinks it's faster. But she doesn't stress if they are somewhat messy or cannot do it well.
The same principle applies as always: God made you smart enough to know what your kids need in the future. I mean who writes cursive anymore? I've been trying to remember the last time I wrote something using cursive and can't recall when that would have been . . . maybe a check?!
Even signatures have changed and have become scribbles and a mixture of sloppy lettering and hieroglyphics. So, this is one less thing you have to stress about. Instead, you can concentrate on important stuff like math basics, reading good stories, and spending time with your children who are growing up so quickly.
Be real,
Todd
P.S. To see where I'll be speaking in the next few months, check out my schedule page. And don't forget, if you live within 250 miles of Milford, IN you could have me speak at your homeschool kick-off in the fall.
About the author
Todd Wilson is a husband, dad, grandpa, writer, homeschool conference speaker, and former pastor. Todd's humor and down to earth realness have made him a favorite speaker all across the country and a guest on Focus on the Family. As founder of The Familyman and The Smiling Homeschooler, his passion and mission are to remind moms and dads of what's most important through weekly emails, podcasts, seminars, and books that encourage parents. Todd, and his wife Debbie, homeschool four of their eight children (the other four are homeschool graduates) in northern Indiana and travel America in the Familyman Mobile. You can read more at www.familymanweb.com.
---
LegiLiners motivate students for handwriting practice. 15 refillable ink stamps that roll out handwriting and math patterns! FREE resources and OT handwriting lesson plans @$4.99/mo. www.legiliner.com
---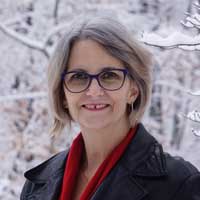 Janice Campbell
Practice Makes Perfect
One of the first things I learned about homeschooling elementary age children is that learning seems to happen best when we all stay focused and on task during lessons. Interruptions happen, though—a phone call that must be answered (most can be deferred until after school); a fussy baby; or a knock at the door—and suddenly everyone's focus has shifted, and learning becomes harder.
One way to keep students on track during these short interruptions is to be prepared with something for them to do that is quiet, requires no special supplies, and can be picked up and put down quickly and easily. One activity that fits these requirements is copywork, during which a student will use his or her best cursive (or print for younger students) to copy a chosen passage from one of the books they are studying. When a student practices penmanship by copying a sentence, verse, stanza, quote, or paragraph, it not only provides an opportunity to use writing in a realistic and useful way, it also can help the student learn something that is interesting, lasting, and meaningful.
Studies show that writing by hand, especially in cursive, helps students learn more deeply and retain more information than when they type. Students who struggle with letter reversals in print often find that cursive helps to solve the problem. To learn cursive well, it helps to use a comprehensive learning program such as CursiveLogic, which includes instructions on correct posture and pen hold to make writing simple and painless.
The best part of practicing cursive through copywork is that the more often students practice, the easier penmanship becomes. Just as riding a bike becomes natural and fun once you're no longer worried about balance and gears, writing by hand can become a direct, effortless way to communicate. Using cursive and copywork in your homeschool can turn any short interruption into a learning moment, so it's well worth doing. Enjoy!
About the author
Janice Campbell is the graduated homeschool mom of four sons. Inspired by Charlotte Mason and Classical education methods, she explores the art of learning with literature, living books, and learning journals. Janice is the author of the Excellence in Literature curriculum for grades 8–12, Transcripts Made Easy, TimeFrame Timeline, etc. In addition to writing for magazines, occasionally podcasting, and speaking at homeschool conferences, Janice enjoys spending time with her grandchildren. You can find her online at EverydayEducation.com, Excellence-in-Literature.com, and DoingWhatMatters.com.
---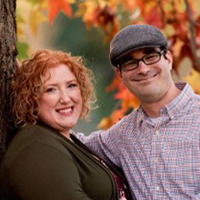 Adam and Dianne Riveiro
Pillar of Future
Adam and Dianne Riveiro – Make Penmanship Fun
I think we all agree that handwriting can be one of the classes that brings out frustration in parents and students. One of the contributing factors to this is that handwriting can be boring. Notice I said "can be" and not "is." Instead of copying endless meaningless sentences just for the sake of it, use some of these tips to keep handwriting class fun and innovative.
During the early stages of handwriting, try different modalities for your child to experiment with. For example, let them finger paint their letters or write in kinetic sand. Remember, the goal here is not perfection, but rather to simply learn the formation of letters.
Once your child has mastered the proper formation, repetition is key. Have them write with a purpose by writing out their memory verses or their spelling lists. Don't forget to mix in some creativity so your learners don't feel like they are just doing busy work.
When my girls got to middle school, penmanship became more about practicing other skills than the actual penmanship itself. We focused on useful projects like letter writing, creative writing assignments, or research papers. This gave them a sense of accomplishment rather than the feeling of frustration.
Make penmanship fun and see if it changes your child's perspective . . . and yours too!
-Dianne
About the author
Pastor Adam and Dianne Riveiro live in Easton, Massachusetts, where Adam leads Liberty Baptist Church. They're the authors of several books, including Hope from Our Heart to Yours: A 30-Day Devotional Journey for Special Needs Families, available from their family's publishing label at www.readyscribepublications.com. They have four children: Bethany, Kaylee, AJ, and Peyton. They're passionate about helping their fellow special needs families find joy and contentment in Christ.
---
Look What's Happening in Massachusetts:
April 27–29, 2023
MASSHope 2023 Christian Homeschool and Parenting Convention
Sturbridge, Massachusetts
Come and hear Deborah Wuehler, senior editor of The Old Schoolhouse® Magazine, speak. Deborah and her husband, Richard, have been homeschooling their eight children for over twenty-five years. Deborah's passion is to encourage homeschool families to keep their focus on Christ and His Word, and to let them know they are making the best educational choice possible when they choose to keep their children home where they belong. Meet Deborah and be encouraged through her workshops at MASSHope:
Socialized Children? No Thank You!
Why Homeschool?
Reading Struggles & Overcoming Obstacles
Remembering Why We Are Homeschooling
Homeschooling the Rebel
Womanhood & Discipleship: Our Influence and Ministry
Sheila Chairvolotti from The Old Schoolhouse® will be presenting workshops at MASSHope as well:
The Christian Online High Schooler: Transcripts to College Prep (and Everything in Between)
Biblical Online Homeschooling for Every Student
---
Look What's Happening in Europe:
May 4–7, 2023
Give thanks! Deborah Wuehler will appear in two pre-recorded sessions for the European Homeschool Conference: Homeschooling the Rebel and Remembering Why We Are Homeschooling.
---
Look What's Happening in Ontario:
May 5–6, 2023
OCHEC Annual Convention
Redeemer University, Ancaster
What will your child grow up to be? Have you considered the calling on his or her life? One of the exciting opportunities of homeschooling is to allow interest-led learning, giving your children the chance to pursue their passions and develop skills for possibilities in the future. Will one become a writer? Another a marine biologist? As a parent, you'll be able to focus learning around core passions while helping your children grow in fields that they love. Come to the OCHEC Annual Convention and hear Christine Weller from The Old Schoolhouse® present Interest-Led Learning: Developing Skills and Passions.
---
Look What's Happening in Pennsylvania:
May 12–13, 2023
2023 CHAP Convention
York, Pennsylvania
Deborah's topics at CHAP will include:
Homeschooling the Rebel
Reading Struggles & Overcoming Obstacles
The Importance of the Bible in the Homeschool
Remembering Why We Are Homeschooling
Do You Have All That You Need?
---
Congratulations seniors! We want to celebrate with you at SchoolhouseTeachers.com at our 2023 Senior Recognition event. Submit a photo of your senior and a favorite quote, scripture, or plans for the future (280-character limit), and we'll help share it with the world! We'll be showcasing them in our SchoolhouseTeachers.com Facebook group and on our Instagram and Twitter pages, beginning May 29. Let's congratulate each senior together!
You'll find all the details and the form to submit in your Member Dashboard.
Deadline for submissions is May 19, 2023.
---
SchoolhouseTeachers.com Corner
Did you know?
Every class is INCLUDED for ultimate members!
No limits.
Get your student writing with daily practice for printing and cursive with the Everyday Copywork course from SchoolhouseTeachers.com. You have nearly 200 printable language arts worksheets, in print and cursive to trace and copy using several themes. Alphabet worksheets are provided for younger students as well.
---
Here's a teaching secret: writing thrives in a friendly, relaxed atmosphere. That sounds like home, doesn't it? Dr. Ken Neuser shares more wisdom in this article for anyone serving their homeschoolers by helping them learn to write.
---
The Old Schoolhouse® Magazine is now available for FREE online! Click the graphic to read it cover to cover!
Download the free mobile apps at www.TOSApps.com.
Get the print issue here.
VIEW BACK ISSUES: Go here to access all back issues.
---
Hey, Mama! Wouldn't you like to pause from your busy day and listen in to experts and homeschool parents like you about the beautiful world of homeschooling? This new podcast is designed for you. Each episode connects you to the best conversations that will give you courage and fill your cup so you can keep pouring into your family every single day. Introducing, the Hey Mama! Homeschool Show—brought to you by The Old Schoolhouse®—your trusted homeschool partner for over 20 years.
The best thing we can do is teach our children to copy Jesus and His Word. We can never underestimate the power of the Word of God in our children's hearts and minds. It is the beginning of wisdom and understanding. In fact, speaking of copying, Jesus had something to say about that. He copied His Father. He only did what He saw His Father doing. John 5:19 says, "So Jesus said to them, 'Truly, truly, I say to you, the Son can do nothing of His own accord, but only what He sees the Father doing. For whatever the Father does, that the Son does likewise.'" We would do well to teach our children to copy Jesus. Learn more from Deborah Wuehler, senior editor of The Old Schoolhouse® Magazine, in Episode Thirteen of the Hey, Mama! Homeschool Show: "Cursive and Copywork." Don't miss the show notes for this episode!
---

---
Congratulations to our February winner, Laura Kaspar from North Platte, Nebraska
Contest Corner
for the month of April
TabletClass
TabletClass Math
https://tabletclass.com/
In this online math program, teacher John Zimmerman is committed to helping students overcome their math struggles. He has a lengthy list of degrees and accomplishments (including, but not limited to, a Bachelor's in Mathematics, a Master's in Educational Technology, and experience as a business owner) that make him a qualified math teacher. But what matters more than any of those is his desire to help students get better at math. He promises on his website to always give 110% to his students. If students commit to keep going, he promises to help them achieve things they never thought possible in their math instruction.
TabletClass Math offers five courses in their online math curriculum: Pre-Algebra, Algebra I, Geometry, Algebra 2, and Pre-Calculus. There are five steps to each lesson in TabletClass Math's online math classes. Students are first to watch the video lesson and take notes. After that, they should view and complete the practice problems then check the solutions. In addition to a written answer key, there is also a video that explains the solutions. TabletClass Math expects students to watch the solutions video. When the student has finished everything, they simply click "complete and continue" to automatically move on to the next lesson.
---
Go to the contest page of our site where you can ENTER TO WIN a 1-year subscription to your choice of a math course at TabletClass Math.
---
Freebies
Free eBook
What About Socialization?
What is socialization anyway? Veteran homeschoolers provide solid responses to the tough questions: Is our home a viable answer? Is socialization necessary? This E-Book provides the answers you seek, and the encouragement you need.
---
Everyday Copywork Sample from SchoolhouseTeachers.com
Click on the image for the full free printable pdf.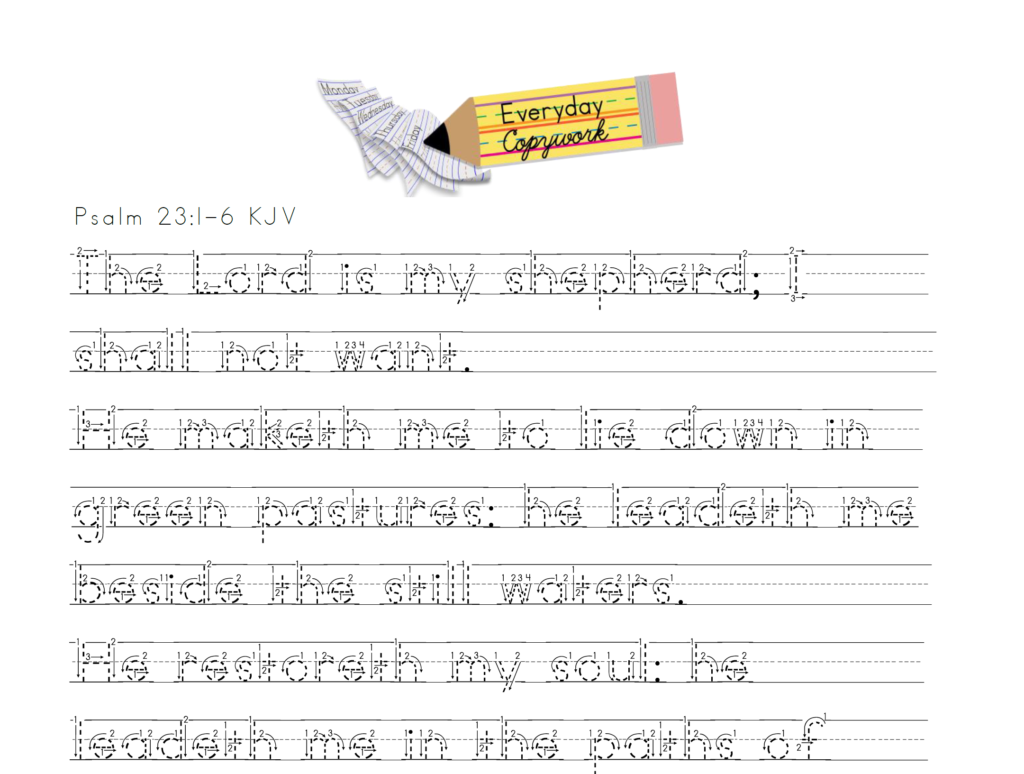 ---
Share this newsletter with a friend, and be sure to let those CONSIDERING homeschooling know about the enormous FREE info-pack which awaits them here: www.TryHomeschooling.com.
---
If you liked today's Homeschool Minute, please email the editors and tell us what part you liked most. It's a huge blessing to receive feedback!
Please add publisher@theoldschoolhouse.com to your email contacts so that our emails to you don't land in spam.