No Joke Relaxation for Exhausted Mamas
April 7, 2021
Be sure to scroll to the bottom to enter the contest!
---
Mercy Every Minute
Deborah Wuehler, TOS Senior Editor
Tired, Worn Out, Frustrated!
Mothering, ministry, homeschooling! All can wear us out. Some days (seasons) you will be functioning on a few hours of sleep. When we are this tired, a lot of things can happen to our emotions. We can become depressed and lose our joy. We need help.
Tired and Worn Out?
A little rest helps the body immensely. Whenever possible, take a 15 minute nap, and get to bed at a reasonable time. Ask for help from others. Go on a walk with the kids. Take a break and catch up on your reading list (the TOS App is free!) or watch a devotion on rest (see below). 
Frustrated?
What's nagging you? Make a list and take 20 minutes a day to tackle one thing. Take a day off every two weeks to get things back in order. Organization is not a one-time goal; it is a daily keeping up on things. Are your children regularly disobeying or purposely slow? A little bit of consistent training (not yelling or berating) daily goes a long way towards peace.
Hungry?
Eat better. Cut out the bad carbs and eat more protein and veggies. Your body and mind will wake up. Most importantly, eat Godly Bread throughout the day for strength. Place a verse where you will see it often. For example, let's meditate on the following verse by breaking it into three parts:
"You will show me the path of life; In Your presence is fullness of joy; At Your right hand are pleasures forevermore" (Psalms 16:11).
1. You will show me the path of life: No one is able to show me the path for my life or my kids' lives except God. I can read books or blogs, talk to friends, purchase curriculum, but it is God alone Who will show us His path and how to live. If I am lacking direction, I have probably begun to walk in my own understanding instead of seeking His.
2. In Your presence is fullness of joy: Nothing else and no one else can bring me joy. I will only find it in the presence of the Lord. I can seek material things, physical healing, or close relationships. But I will never find fullness until I am in His presence. It's not about the things in this life that have to come to me (or leave me) in order to bring joy. It's all about me in the presence of God and the presence of God in me!
3. At Your right hand are pleasures forevermore: I am prone to wander and look for pleasure in earthly things or people. I think I will find it in time to myself. It is only found in one place—at the right hand of God. A wandering heart will only find pain and loneliness. Wander back and sit with Christ; He is your pleasure.
When we dwell in the presence of God we hear Him whisper His direction for life; we find our dreams and pleasures fulfilled, and we experience the fullness of joy! There's no place I would rather be, and I will bring my kids there with me as I keep them Home Where They Belong.
~Deborah
Video devotions:
Homeschooling and Rest, Part 1 – YouTube Schoolhouse Devotions
Homeschooling and Rest, Part 2 – YouTube Schoolhouse Devotions
Homeschooling and Rest, Part 3 – YouTube Schoolhouse Devotions
---
Watch short, fun videos explaining why Easy Grammar, Daily GRAMS, & Easy Grammar Ultimate Series are easy to learn yet result in mastery learning.
www.easygrammar.com
---
The Familyman
Todd Wilson, Familyman Ministries
REST…Even if it Kills You
Mom, can we talk? Why do you think you have to be Supermom? You live under the LIE that you have to do it all, be it all, and smile the entire time. The problem with thinking that is that YOU'RE NOT SUPERMOM.
You can't do it all perfectly . . . you can't be everything to everyone; you're not from the planet Krypton! You're just a wonderfully plain, ordinary mom who needs to rest and admit when you're falling apart . . . and need a little R&R. But that's the problem: you don't want to admit it. You feel like admitting you need a rest or falling apart is the same as admitting defeat or failure. It's not. It's NORMAL.
Everyone needs to rest. You can't keep the pedal to the medal and not FREAK OUT eventually.
So here's what I prescribe:
Tell your husband and/or kids you're going to take a little break.
Then do what sounds restful to YOU. Sit out in the sun, lay in bed and read, watch a movie, have lunch out with a friend, or just veg out and accomplish nothing.
I know you might be thinking to yourself, "Yes, but what sounds good to me is to get something cleaned up or checked off my list." I'm sorry, Mom, but that doesn't count . . . that's not REST (you can do that stuff after you've rested).
So take it from me, Dr. Todd, and get nothing done. You'll smile, your kids will smile, your husband will smile, and God will be pleased that you did.
Be real . . . and rest,
Todd
---
FREE nature study gift from Julie Naturally!
Learn 30 herbs, trees, and flowers together with this set of 30 plant ID cards. Grab now!
https://julienaturally.com/plant-identification-cards
---
Kerry Tittle
https://www.refinedfamily.org/
Rest for the Weary Mama
"Come to me, all who labor and are heavy laden, and I will give you rest. Take my yoke upon you, and learn from me, for I am gentle and lowly in heart, and you will find rest for your souls. For my yoke is easy, and my burden is light" Matthew 11:28-30.
In this context, Jesus was offering an invitation to rescue those who were imprisoned by rules, burdens, and expectations they just couldn't bear and then gives us the analogy of a yoke that is used to "share" the load.

Homeschool moms are so vulnerable to being burdened by expectations from ourselves and others; however, most of the burdens we take on ourselves were not meant for us to bear.
This is where you need to take an honest heart check and decide what master you are trying to serve. How do we choose what has priority?
Jesus says My yoke is easy and My burden is light. What is His yoke? The answer may be simpler than you would have thought.
We are only commanded to love the Lord our God and love our neighbor. Honor those commandments first, do what's BEST for your family, and enjoy the rest that He provides.
"And you shall love the Lord your God with all your heart and with all your soul and with all your mind and with all your strength" Mark 12:30.
Rest is emotional honesty with God. It is releasing all things to Him and in return accepting His promises fully and honestly.
A few points I have to constantly remind myself of are. . .
Rest isn't failure, it can be spiritual intimacy.
Rest that is self-centered comes up void.
Your body has been created physically and spiritually. It needs spiritual and physical rest.
It's okay to be limited. He created you that way.
Yielding to God's will gives way to peace and rest.
I know you are tired. Take the better portion and rest in grace and the future promises of Christ. There, and only there, is where you are secure in Him.
Kerry Tittle is a mother of nine children and a 20-year homeschool veteran. She was the owner of ReformationKidz with her husband Rob until a tornado destroyed their home and business in 2014, taking the lives of Rob and two of their daughters, Tori and Rebekah. Kerry is the founder of
Refined Family
, which is created to encourage others to find hope in the gospel in the midst of trials.
---
Waterproof gear, wooden toys, and schoolroom favorites. For all kids, for all weather. Explore our growing selection of educational toys and Scandinavian outerwear at
Biddleandbop.com
---
Diane Heeney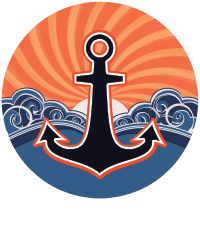 Pillar of Faith: Resting in Truth
It is very easy to become exhausted as a mom. So many needs! We often neglect ourselves while trying to serve everyone else. Recovering from exhaustion looks a lot of different ways. Physical exhaustion requires quality sleep, hydration, and nutrition. Taking time for basic "temple" maintenance is not selfish! It better equips us for the service God has intended for us.
Recovering from mental and spiritual exhaustion is equally as simple but attainment may not be so speedy. The answer for the weary mind and heart is truth . . . hiding God's Word in our hearts. Writing and praying scripture can help greatly in transforming our thinking. We want God's truth to be richly woven into our fabric and beautifully embroidering our speech.
It is wise to be educating our self-talk and getting our identity from Jesus. We do this by renewing our minds and running all thoughts through the "Philippians 4:8 Sieve". We need to teach ourselves to think His way.
Let's open our Bibles, and revisit a study on the names of God. To be reminded of His wondrous power, extravagant love, and limitless wisdom can comfort and bless us immeasurably and anchor us solidly! There is rest in learning of Him.
"We rest on Thee, our Shield and our Defender!
We go not forth alone against the foe;
Strong in Thy strength, safe in Thy keeping tender,
We rest on Thee, and in Thy Name we go."
-Edith G. Cherry, 1895
---
The Wars of the Realm and The Starlore Legacy are two new thrilling series from Chuck Black that teach biblical truths for all ages.
www.chuckblack.com
---
---
Florida
Look What's Happening!
Florida Parent Educators Association presents HEROIC: The 2021 FPEA Homeschool Convention on May 27-29 in Orlando. Early Bird Registration (January 2 to March 1) is $65 for FPEA Members; $105 for Non-Members.
---
FREE

Share this newsletter with a friend, and be sure to let those CONSIDERING homeschooling know about the enormous FREE info-pack which awaits them here: www.TryHomeschooling.com.
---
A division of The Old Schoolhouse® Magazine
---
---
Congratulations to Carrie Flora from MT, who won our February giveaway!
Contest Corner
for the month of April
History by Mail
History by Mail
History is fascinating, and teaching my kids real history is an essential part of our homeschool. Whenever I can add an element to enhance history, I try to add that extra allure to capture their imagination to the past. History by Mail is a unique way for your kids to learn about history. There is just something special about holding a piece of history in your hands and seeing the documentations yourself that makes history come alive.
History by Mail is a subscription mail service that mails you historical replicas of documents and letters from our rich American heritage. The focus is on American history with some historical events outside of America that may be relevant to the historical themes and enhance learning about our history.
My daughter could not wait to see what shows up each month. Every letter that we received she wanted to see if she could find out more about the history and people behind the document. We would dig deeper into each historical topic and/or the people within the documents.
History by Mail would make a wonderful gift for someone who loves history and a homeschool family. This is a fun and educational way for younger kids to learn more history from various sources. Older students could use the topics for a research paper, biographies, and other writing assignments. There is a lot that you could do with History by Mail to enhance your homeschool. Make history come alive as you dive into historical documents and letters.
Go to the contest page of our site where you can ENTER TO WIN a 1-year subscription to History by Mail
---
---
The SPRING issue of The Old Schoolhouse Magazine
is now available for FREE online!
Click the graphic to read it cover to cover!
Read the SPRING 2021 issue free at www.TOSMagazine.com or download the free mobile apps at www.TOSApps.com.
Get the print issue here.
VIEW BACK ISSUES: Current subscribers go here to access all back issues.
---
If you liked today's Homeschool Minute, please email the editors and tell us what part you liked most. It's a huge blessing to receive feedback!
Please add publisher@theoldschoolhouse.com to your email contacts so that our emails to you don't land in spam.