Cursive and Copywork: Penmanship Aid or Hindrance?
April 21, 2021
Be sure to scroll to the bottom to enter the contest!
---
Mercy Every Minute
Deborah Wuehler, TOS Senior Editor
Progress, not Perfection!
Your children will write differently because they were created differently. There is no silver bullet for perfection, only the silver lining of legibility. You may cringe today when you see your children's penmanship, but if you were to look back a few years or even months, you will see progress. That is what we are looking for: progress, not perfection. They are getting it and getting better each year.
If you really think their penmanship needs help, take a couple weeks off from the other subjects while you step back and concentrate on penmanship. Copywork and cursive also offer all of these benefits. . .
Increases attention to detail.
Provides ideas and thoughts and styles for their own writing.
Improves spelling, grammar, and vocabulary.
Benefits children with dysgraphia, especially cursive.
Remember, handwriting can be a challenge and a joy! But it's worth it. Check out these 15 Ways to Motivate Your Child to Do Copywork.
Looking back over the years, I believe that having my children copy Scripture was very important. The more they wrote it, the deeper it went into their hearts and minds. It's the perfect combination of good literature for good writing that brings about good in their lives.
You can do this with your kids: write a verse from the Bible every day until you can write it without having to look at it. Keep going until it is memorized by heart and by hand. You won't have to look back on your homeschooling and have any regrets.
For manual dexterity issues, encourage a looser grip so hands are not strained. For sweaty hands and better form, add a rubber grip. For special needs writers, left-handers, or children who apply too much pressure and strain their hands, try something like the Yoropen. Additionally, Andrew Pudewa's IEW podcast talks about handwriting and suggests pens over pencils.
Remember, you are free to teach penmanship your way to your children. There is no pressure here. Your children have no fears or anxieties to worry about in their warm, safe home. They are free to learn and you are free to teach in whatever manner is best for your family as they are Home Where They Belong.
~Deborah
Attention! To better serve you, we'd love to know if you like this new format of The Homeschool Minute. Would you answer these three questions? When you do, I will send you a pdf of 50 Benefits of Home Education.
1. How often do you read The Homeschool Minute?
2. Do you like the new format where you click through from the email to read the content?
3. What would entice you to open and read more often?
Please send your responses to: senioreditor@theoldschoolhouse.com
---
Getty-Dubay® Italic handwriting — join letters as you choose! Now with an app and downloadable fonts. 15% off books with GDTOS15 through 9/1/21. https://handwritingsuccess.com/
---
The Familyman
Todd Wilson, Familyman Ministries
Printsive
Once upon a time, schoolchildren all over America sat at little wooden desks with pencils in hand and practiced cursive. They practiced by making continuous circles and up and down straight lines. We copied pre-printed example letters and finally mastered the capital letter Q.

With pride, we would write our names and write reports. We boys were sloppy, and you could hardly read our writing, but girls . . . girls would stylize their writing, adding embellishments and smiley faces to dot an "I."

Over time, my cursive turned to "printsive" since I couldn't remember how to make a capital Q anymore . . . or a Z and some of the other letters. I'm sure my mother is still disappointed that I don't write F's correctly (she was a school teacher after all).

In fact, the world we live in today hardly needs us to write cursive at all. Much of our communication is done with keyboards and touch-pads, and the writing I do now is mostly done on post-it notes and the occasional fill-in-the-blank order form or application.

Is cursive dead? No, but it is not something to stress out over. If you want to teach your children to write in cursive, knock yourself out, and have fun teaching your children that quaint art form.

BUT if you think it's a waste of time and don't have the time or energy to teach it, then DON'T, and don't let anyone make you feel guilty for choosing that route. Truth is, your children will be just fine printing or writing in "printsive." I am. This is of course assuming they at least know how to write their signature.

A little side note: if you're experiencing some gorgeous spring weather like I am right now, forget about cursive, printing, or typing, and get outside and enjoy spring WITH your children.

Be real,
Todd
---
Enjoy Great Stories with Your Family! Experience thrilling, immersive audio productions from a trusted partner in your family's entertainment. Find samples and specials at www.sargentfamilyproductions.com.
---
Danika Cooley
Practice Makes…Competent

"The harder you work, the luckier you get," quipped my eighteen-year-old as I helped him with college paperwork.

"What?" I perpetually feel as though I'm out of the loop as my older teens venture further and further into the real world.

"It's something my cross country coach (Joshua Fry, a Spartan Race World Championship finalist) says," Forrest smiled. "He says he's never beaten anyone who runs more than he does. That's why I'm running 25-30 miles a week."

"Oh . . . That makes sense, doesn't it?"

When I was a kid, I'd sigh over repetitive learning activities, and my teachers would sing-song the phrase "practice makes perfect." Do you remember that truism as well? My teachers were correct—the more often I do something—the more I practice—the better I get at whatever activity I'm repeating.

Aspiring authors are given similar advice. Author David Edding said, "Write a million words—the absolute best you can write, then throw it all away and bravely turn your back on what you have written. At that point, you're ready to begin."
Ray Bradbury wrote, "Write a thousand words a day and in three years you will be a writer."

What's my point? Practice matters. Does practice make perfect? Not in my experience. But, practice does develop competence.

When it comes to developing competence in handwriting and in cursive, there is no substitute for practice. Copywork is a great way to practice cursive. I'm particularly fond of Bible copywork, which allows kids the space to meditate on God's Word while simultaneously developing competence in their cursive skills.

Practice and repetition really do create competence.

Oh, and Forrest—my teen runner? He and his brother, Erik, just helped qualify their team for their state competition. I guess practice makes competent in running as well.

Danika Cooley is the author of Help Your Kids Learn and Love the Bible (Bethany House) and Bible Road Trip™, a three-year Bible survey for preschool to high school. She is an award-winning children's author with a new line of Christian history for 3rd to 5th graders (Who What Why Series, Christian Focus Publications) debuting in August.
---
Mixed Martial Arts for early learners – online videos use MMA techniques designed for ages 4 to 7 to develop gross motor skills, coordination, & more.
---
Janice Campbell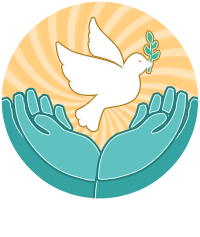 Unlocking Your Child's Writing Gifts: Pillar of Hope
Why do we write? And why is it important that children learn to write well? Writing is communication, and the better we do it, the more clearly we are understood. When we give children the keys to good communication, we are giving them something valuable and precious—the ability to express themselves and be understood.
Learning to write isn't easy. Many budding skills—mental and physical—must come together in order for a student to put words on paper. Happily, teaching writing doesn't have to be hard. It can begin with the simple, natural act of copying.
As students copy well-formed words in well-crafted sentences, they are not only learning to form letters but are also absorbing spacing, spelling, and punctuation. Beyond that, they can be learning from whatever they are copying—a verse of Scripture, a poem, the Gettysburg address, a fable—any good resource worth spending time on.
Learning to write doesn't end with simply forming basic print letters. Learning to write in cursive can help students advance to more beautiful, rapid communication. It may seem hard, but it's worth it. Neuroscientists have determined that writing in cursive activates the brain in ways that boost learning. Copywork and cursive aren't just busywork—they are keys that help students unlock the gift of communication.
Janice Campbell, a lifelong reader and writer, loves to introduce students to great books and beautiful writing. She holds an English degree from Mary Baldwin College and is the graduated homeschool mom of four sons. Janice is the author of the Excellence in Literature curriculum for grades 8-12, Transcripts Made Easy, the Peaceful Planning booklets, and other resources. She speaks at homeschool conferences, co-hosts the Homeschool Solutions podcast at Homeschooling.mom, and writes for various homeschooling magazines, as well as online at EverydayEducation.com, Excellence-in-Literature.com, and DoingWhatMatters.com.
---
---
Look What's Happening!
The Arizona Families for Home Education organization is hosting the Homeschooling Changes Lives – AFHE 37th Annual Homeschool Convention July 16–17. Visit www.afhe.org/convention for more information. Please contact convention@afhe.org if you have any questions.
---

Share this newsletter with a friend, and be sure to let those CONSIDERING homeschooling know about the enormous FREE info-pack which awaits them here: www.TryHomeschooling.com.
---
A division of The Old Schoolhouse® Magazine
---
---
Congratulations to Carrie Flora from MT, who won our February giveaway!
Contest Corner
for the month of April
History by Mail
History by Mail
History is fascinating, and teaching my kids real history is an essential part of our homeschool. Whenever I can add an element to enhance history, I try to add that extra allure to capture their imagination to the past. History by Mail is a unique way for your kids to learn about history. There is just something special about holding a piece of history in your hands and seeing the documentations yourself that makes history come alive.
History by Mail is a subscription mail service that mails you historical replicas of documents and letters from our rich American heritage. The focus is on American history with some historical events outside of America that may be relevant to the historical themes and enhance learning about our history.
My daughter could not wait to see what shows up each month. Every letter that we received she wanted to see if she could find out more about the history and people behind the document. We would dig deeper into each historical topic and/or the people within the documents.
History by Mail would make a wonderful gift for someone who loves history and a homeschool family. This is a fun and educational way for younger kids to learn more history from various sources. Older students could use the topics for a research paper, biographies, and other writing assignments. There is a lot that you could do with History by Mail to enhance your homeschool. Make history come alive as you dive into historical documents and letters.
Go to the contest page of our site where you can ENTER TO WIN a 1-year subscription to History by Mail
---
---
The SPRING issue of The Old Schoolhouse Magazine
is now available for FREE online!
Click the graphic to read it cover to cover!
Read the SPRING 2021 issue free at www.TOSMagazine.com or download the free mobile apps at www.TOSApps.com.
Get the print issue here.
VIEW BACK ISSUES: Current subscribers go here to access all back issues.
---
If you liked today's Homeschool Minute, please email the editors and tell us what part you liked most. It's a huge blessing to receive feedback!
Please add publisher@theoldschoolhouse.com to your email contacts so that our emails to you don't land in spam.