ROKU Homeschooling Network Weekly Update! Homeschooling on the Homestead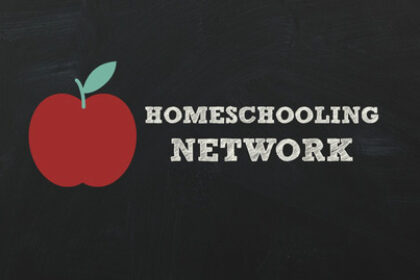 Attention ROKU Fans!
ROKU Homeschooling Network Weekly Update!
This week on "The Homeschooling Network" Television Channel on ROKU!
Homeschooling on the Homestead? How can one homeschool off the grid? It is possible and even beneficial to homestead on a farm? What about electricity for all those high tech gadgets we are told our children NEED?
On this episode of "An American Homestead" we discover what our favorite homestead family uses to homeschool! Learn how they homeschool for about $100 a year!
This awesome homestead reality series is perfect, because you can start on any episode and dig right in!
Episode 2
"The second episode of An American Homestead. We explain why we want to grow and raise our own foods as we give an overview of the garden. Future episodes will go into more detail on the garden. What birds will devastate a tick population? Oh and we give our opinions on homeschooling on the homestead!"
You can watch all the episodes of "An American Homesteading" on our ROKU Channel!
The "Homeschooling Network" seeks to supplement your homeschool day with hands-on fun and inspiration!
Homeschool is not just about academics. It is about working as a family to learn about our Lord.
We are very excited to offer you this wonderful addition to your home, whether you are on the farm, or renting an apartment, or just seeking His will for your family!
Simply "add" "The Homeschooling Network" in the Kids & Family Category of the ROKU Channel Store!
It is only 99 cents and you will see scores and scores of videos by Homeschoolers like you and designed for YOUR FAMILY!
So tell us, DO YOU ROKU?
If you ROKU, share this post with friends like you!
Evonne Mandella is a homeschooling mother and the Creator of the Homeschooling Network on ROKU.
She is a Schoolhouse Teacher of Video Creation with the Old Schoolhouse Magazine ®. Checkout the new Homeschooling Network on ROKU and visit www.ROKUHomeschool.com or email evonnemandella@yahoo.com.  You can also check out her bestselling MEGA Multimedia Course to learn animation, graphic design, video, APP Creation and more HERE!