Children's Story Book Writing Contest
Have you ever wondered what it would be like to see history in person? Have you ever wanted to meet Revolutionary War heroes, see the Roman Empire, or walk in the footsteps of Jesus? Take us "Back In Time." Share your ideas of what a journey into history would look like. In a story of no more than 300 words, create your own characters and live out your adventure.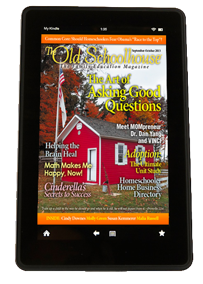 ALL children, ages 5-10, are invited to write their very own "Back In Time" story for publication on SchoolhouseTeachers.com. Every story submitted will be published on an open page for all to read. The Grand Prize winning story will be produced as an animated book that literally comes to life. PLUS the Grand Prize Winner wins a Kindle Fire Tablet, 7″ LCD Display, Wi-Fi, 8GB! Individuals, groups, or classrooms of children can submit a story. And best of all, it is absolutely free for everyone! No subscription is necessary to enter the contest.
Please visit schoolhouseteachers.com/2013/09/story-contest-description/ for all the details and to enter the contest.
Bonnie Rose Hudson
Editorial Assistant
The Old Schoolhouse's® SchoolhouseTeachers.com
The Old Schoolhouse® Magazine, LLC
Come Exploring with Jake at http://writebonnierose.wordpress.com/