What's New in Foreign Language—French and Spanish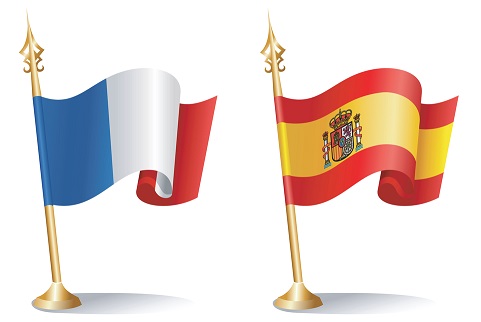 This month, Greg Shone of French Essentials will help us learn how to ask what time it is and respond with the quarter hour, half hour, and the quarter before the hour. We'll also expand our French vocabulary by learning the numbers 40-49.
In Spanish this month, Carol Henderson will teach us how to properly pronounce and use the Spanish word "hay." We'll enjoy new videos from Carol as well as printable exercises and wrap up the month with a unit review of everything we've learned in Spanish so far! Remember that if you ever need to review, all of Carol's lessons remain on the site for you to access at any time.
Bonnie Rose Hudson
Editorial Assistant
The Old Schoolhouse's® SchoolhouseTeachers.com
The Old Schoolhouse® Magazine, LLC
Come Exploring with Jake at http://writebonnierose.wordpress.com/