What's New in Figures in History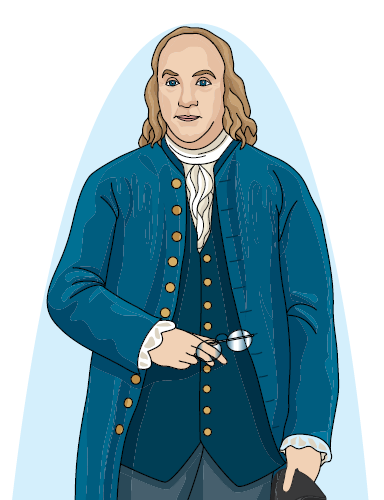 Cathy Diez-Luckie is wrapping up her month-long look at King David in Figures in History and diving into a new study all about an America patriot—Benjamin Franklin. Join us as we meet this famous statesman, inventor, writer, entrepreneur, and ground breaker. We'll make a standing cut-out, complete the conversation about the famous kite experiment, enjoy a coloring page, and learn about Franklin's role in printing currency.
Don't forget, you can quickly and easily access back issues of The Old Schoolhouse® Magazine right from our website, plus you'll find many of our Schoolhouse Dailies neatly organized and archived on our Library shelf. Come see how easy it is to Point, Click, Teach with SchoolhouseTeachers.com.
Bonnie Rose Hudson
Editorial Assistant
The Old Schoolhouse's® SchoolhouseTeachers.com
The Old Schoolhouse® Magazine, LLC
Come Exploring with Jake at http://writebonnierose.wordpress.com/