What's New for Young Inventors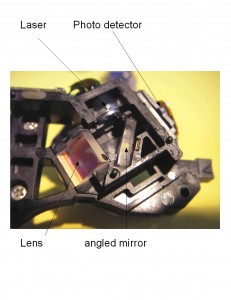 I'd like you to meet Dr. Ed Sobey, one of our newest Schoolhouse Teachers and the President of Northwest Invention Center. "Dr. Ed" believes kids learn best when they are creatively engaged. From his time as a research scientist, museum director, and director of the National Inventors Hall of Fame, Ed loves to help light the fire that fuels kids to make discoveries. Join his Tinkers Club on SchoolhouseTeachers.com, have fun taking things apart, and share your discoveries with the rest of the group!
Hopefully, your school year is off to a good start! But, have you noticed any holes in your curriculum, a subject you just haven't found the right curriculum for? Have you explored the more than 60 classes on SchoolhouseTeachers.com? And you can start anytime! There are no set times that a class is live. Our Teacher Lesson Archives have almost every lesson our teachers have shared, so you can go back to Day One in guitar, French, Beginning Sewing: Historical Costumes, Social Justice, and dozens more. Explore all the options available to you 24/7/365 on SchoolhouseTeachers.com.
Bonnie Rose Hudson
Editorial Assistant
The Old Schoolhouse's® SchoolhouseTeachers.com
The Old Schoolhouse® Magazine, LLC
Come Exploring with Jake at http://writebonnierose.wordpress.com/